Whether you're preparing your first nursery, designing a playroom, or updating a bedroom for your growing little ones, it can be both exciting and daunting to create a space that both you and your child will love for years to come. The reality is that kids grow, tastes change, and your child's room will likely need to evolve as they get older, which is why personalizing kids' room with paint is a great idea. Paint not only makes it easy to customize children's furniture, walls, and accessories, but it also allows you to repaint and update the space as your little ones grows with minimal effort and expense.
Below we've outlined four reasons to update your kids' rooms with Jolie Paint, along with some of our favorite projects from the Jolie Community to get you inspired.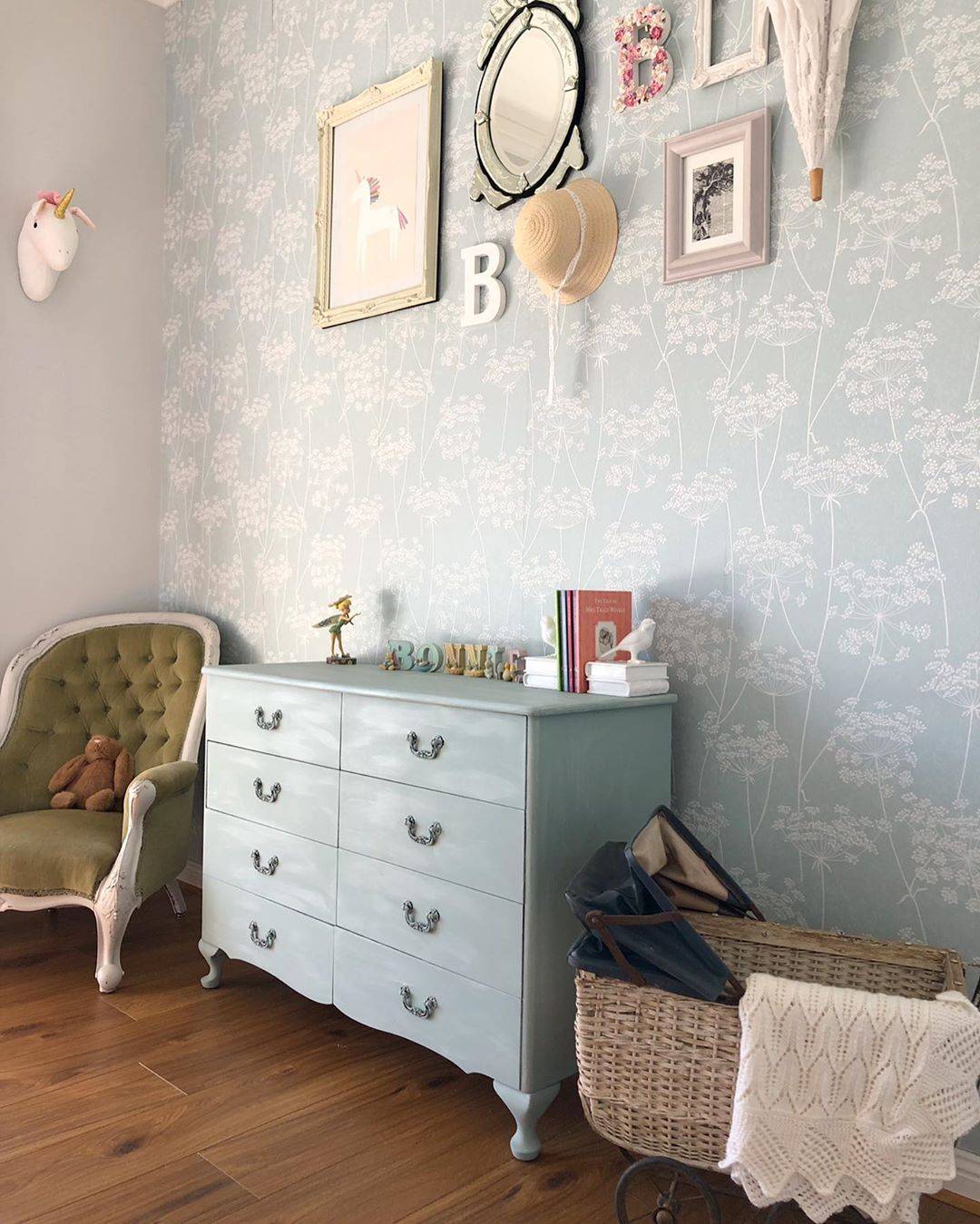 Safety is always a priority when refinishing children's furniture, and unfortunately not all paint products are created equal. Particularly when working with cribs, highchairs, and other surfaces that babies are likely to put their mouths on, Jolie Paint and Finishing Wax are a great option.
In addition to requiring no prep on most surfaces, Jolie Paint is Green Wise certified with nearly 0 VOC (less than 1g/L). Jolie Finishing Wax is non-hazardous and is considered food safe once the solvent in the wax evaporates, usually in 2-4 weeks. Both products also have no odor and are safe to use indoors, so there's no need to haul dressers outside or worry about little ones breathing in harmful fumes.  
2. Durability & Ease of Use
After product safety, most parents next question is about durability. When kids are involved, furniture can take a beating, so you want finishes that are both durable and easy to fix.
A big benefit of using Jolie Finishing Wax is that it can be easily touched up. Simply add a bit more wax to remove any marks or stains that will inevitably occur, or apply a fresh coat of wax to revive a dull finish. Other types of topcoats aren't quite so forgiving and will often need to be sanded down and recoated in order to repair damage.
Learn More: Wax vs. Varnish: A Quick Guide to Topcoats
3. Affordability & Sustainability  
We're big believers in buying vintage or second hand whenever possible. Not only is it good for the planet and your wallet, but a vintage piece almost always adds interest to a space and makes it feel more like home. If you can repurpose a piece of furniture you already own, that's even better!
Jolie products allows you to easily restore or customize old or outdated furniture to make it work in your space. Check out local vintage or antique stores or online marketplaces for some great, affordable finds, or pull those hand-me-downs from your grandparents out of storage, and make them your own with a fresh coat of paint. A quality vintage piece will be built to last, so you can paint and repaint as your child grows and their style changes, reducing waste and saving you even more money in the long-run.
What better place to get creative than a kids room? Paint allows you to experiment with pattern, texture, and color in a way that's both temporary and budget friendly. Use Jolie Paint with stencils, image transfers, or even painters tape to create fun, kid-friendly designs on furniture or walls, or use Jolie Gilding Wax or Metal Leaf to add metallic accents to furniture, hardware or accessories.
Jolie Paint is available in 42 pre-tinted colors, which can be mixed to create countless custom colors. Use our Color Mixing Guide to browse custom color recipes, or send us a swatch to match and we'll ship a custom gallon straight to your door.
Did this post inspire you to tackle a project of your own? Share photos of your progress with us by tagging #JolieByMe on Instagram or Facebook for a chance to be featured on our site and social channels.
---