Color triggers physical and emotional changes in all of us, and since children can be extra sensitive and impressionable, we want to be mindful when selecting colors for kids' spaces. Colors that are fun, vibrant, and whimsical are often associated with children, but they aren't always the best choice for a place that's meant to be calming, like the bedroom. Instead, playrooms are great places to feature bolder hues that parents love but are not willing to include in the main living space.
Below, Jolie's co-founder and creative director, Lisa Rickert, shares some of her favorite Jolie Paint color combinations for children's playrooms. Read on to see how she recommends using coordinating light and dark colors in the same color families to create a space that is fun for the whole family.
---
Palace White & Classic Navy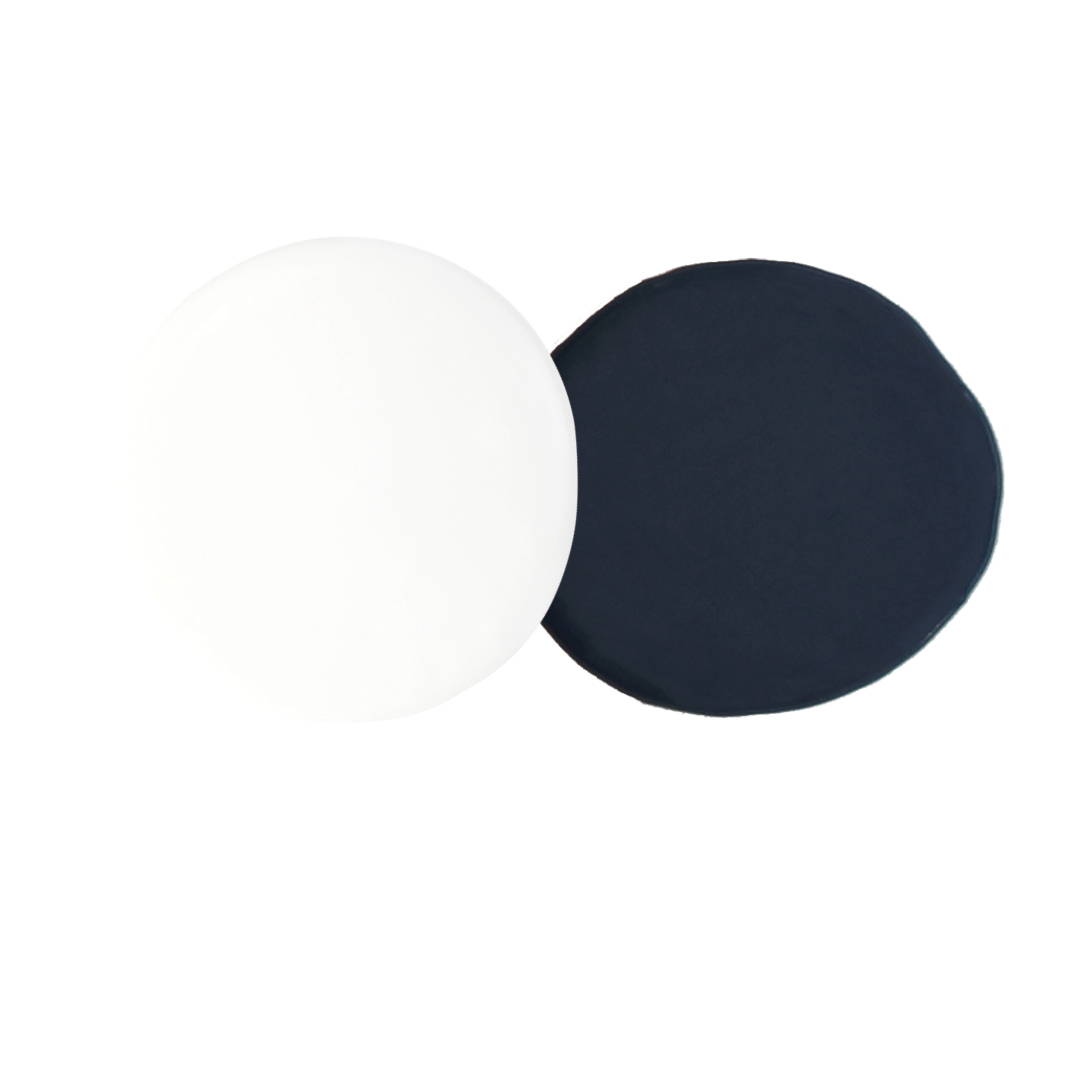 You can't go wrong with this classic palette because it can be paired with any other color scheme. If you have a playroom that opens up to the rest of the house, this color pairing is a win. Navy and White can also be decorated to feel very coastal or nautical with the use of natural woods, shells, and boat images.
Shop Now: PALACE WHITE, CLASSIC NAVY
---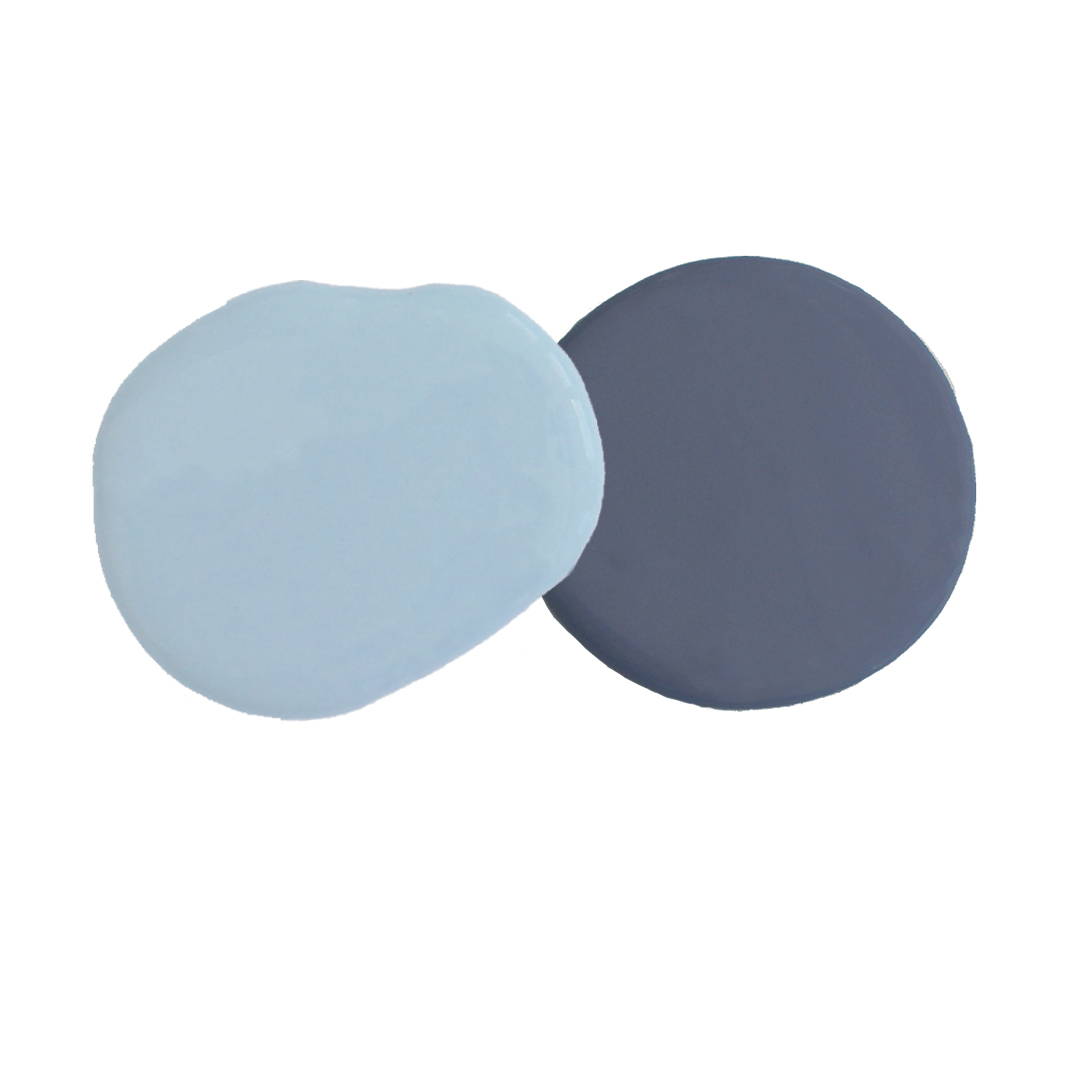 This is the perfect blue color combo for little ones. Our French Blue offers a clean hue (not muted and grey), but is still soft. We think of it as a happy blue! The darker Slate has the grey undertones that help ground the pair and accentuates the French Blue. This color duo looks great with whites, light greys, and wood tones.  
Shop Now: FRENCH BLUE, SLATE
---
Moroccan Clay & Rose Quartz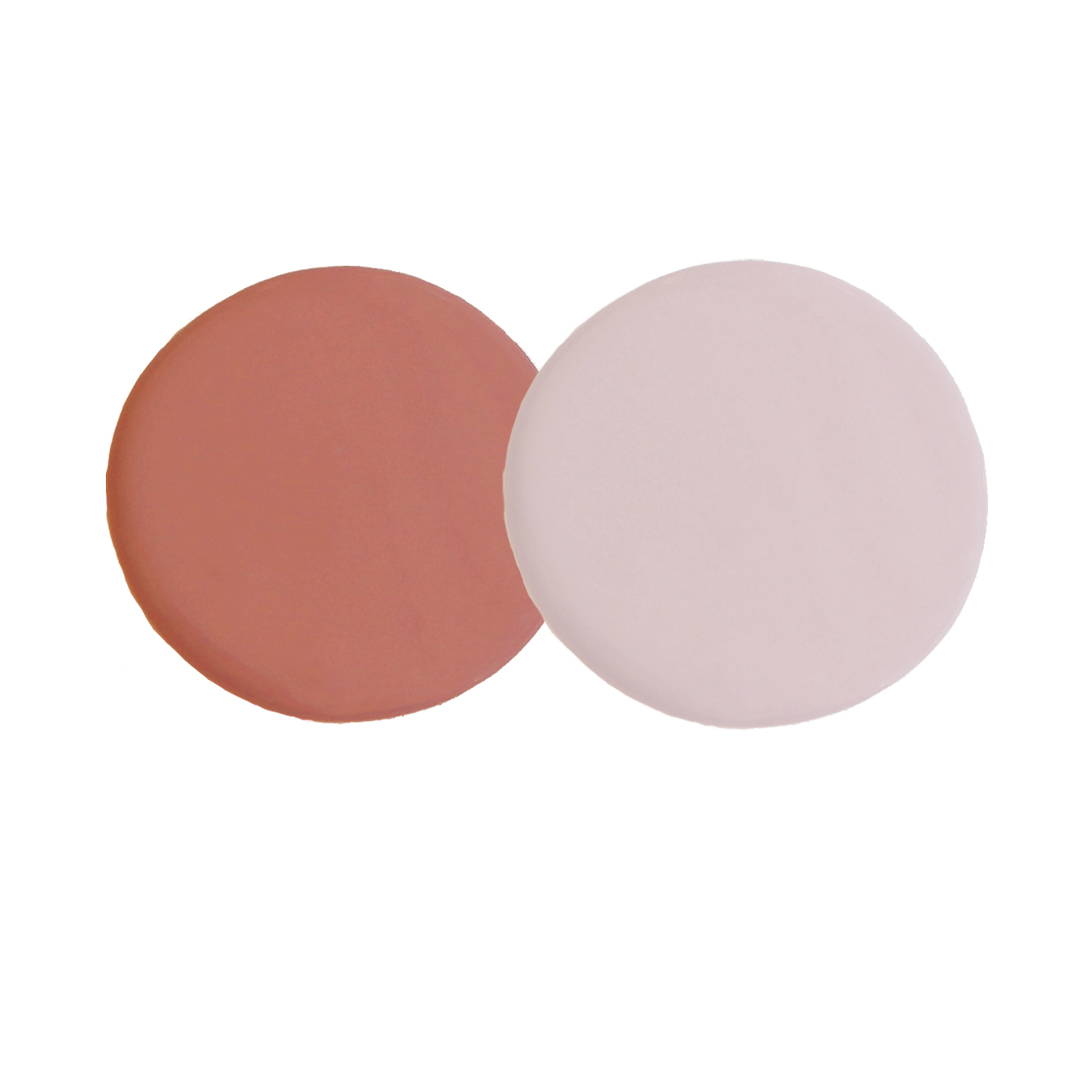 If you are looking for pinks, Moroccan Clay and Rose Quartz are our favorites. Try mixing the two to introduce a third shade if you want to continue to expand on the design. These pinks look fabulous with Rose Gold, Gold, and Brass accents because they are all warm colors. Check out the Jolie Gilding Wax in Copper and Gold to add some highlights to hardware, carvings, and accessories.
Shop Now: MOROCCAN CLAY, ROSE QUARTZ
---
Marigold & 1 Emperor's Yellow + 4 Pure White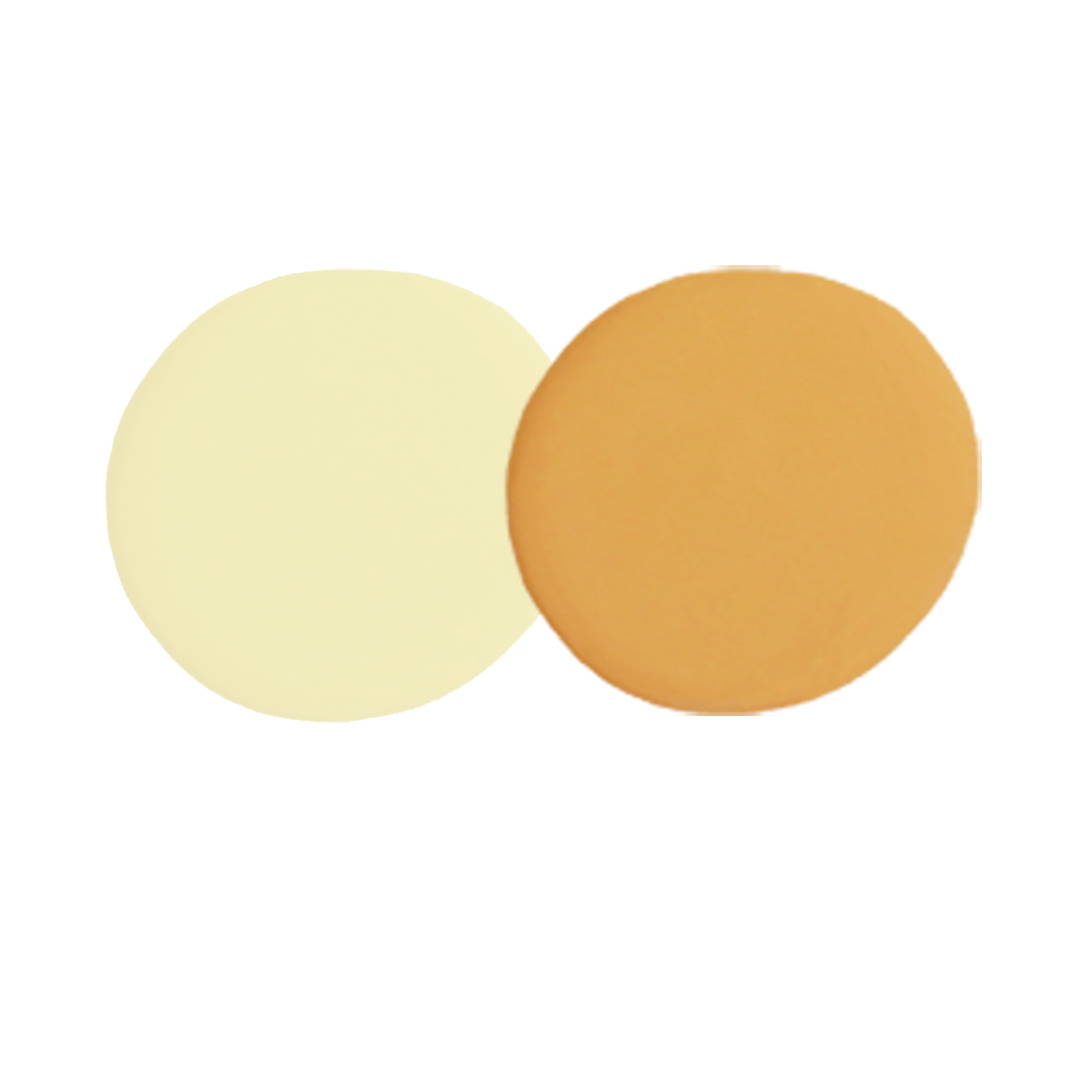 If you want to bring the cheery sunshine inside your playroom, then Marigold and this custom Jolie yellow (1 Emperor's Yellow + 4 Pure White) will do the trick. If you are painting furniture, use painter's tape to create some designs like stripes or color blocking. Since you are creating a custom color mix, try adding more or less Pure White to your Emperor's Yellow and paint the drawers of a dresser in an ombre effect. Have fun with it!
Shop Now: EMPEROR'S YELLOW, PURE WHITE, MARIGOLD 
---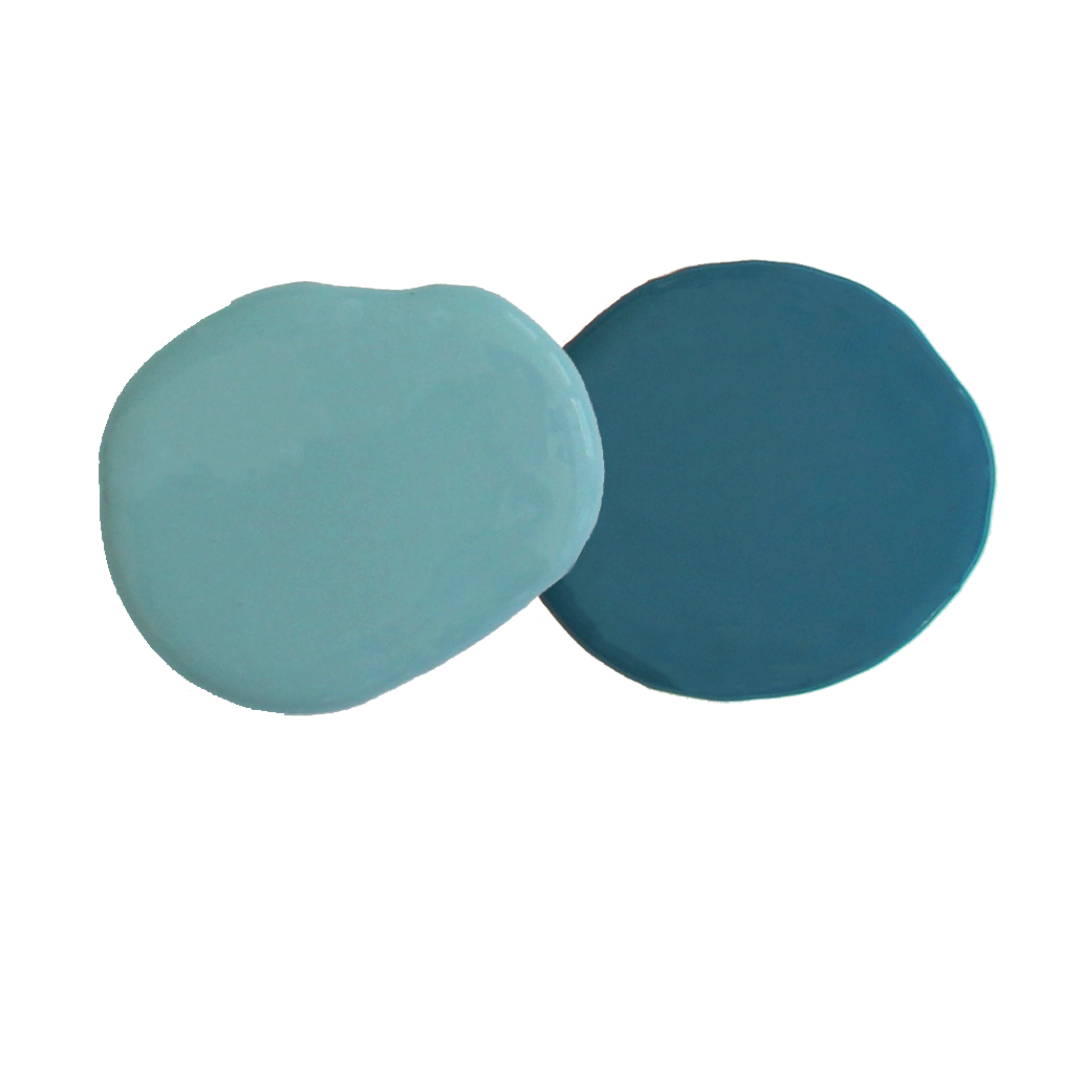 Do you love aqua colors? If so, Verdigris and Deep Lagoon will make you very happy. They are deep and rich and very satisfying. The Verdigris allows this duo to be young and playful and should be your predominate color. For a rustic spin on furniture, try a 2-color Distressed Finish. Paint Deep Lagoon as the base coat and Verdigris as your second coat of paint. Apply Jolie Finishing Wax in Clear, wipe back excess, and immediately sand back the Verdigris to see some of the Deep Lagoon peak through.
Shop Now: VERDIGRIS, DEEP LAGOON
---
For children's bedrooms, you absolutely want to use light, muted colors to help the kiddos fall into a restful sleep. The Serenity Collection are all wonderful choices, especially Dove Grey, Misty Cove, and Zen. If you are trying to introduce a light lavender color scheme- Lilac Grey is also a good choice. You can mix in some Gesso White to lighten and knock back the hue even further if you choose.    
---
Are you working on a kids room update? Share photos of your progress with us by tagging #JolieByMe on Instagram or Facebook for a chance to be featured on our site and social channels.
---