Do you have an old piano that could use a little love? Or maybe you're on the hunt for one you can fix up on a budget. Regardless, pianos present a great opportunity to create a statement piece for your home that's both beautiful and fun for the entire family.
One of the easiest ways to transform an old piano is by painting it, and with no priming or sanding required, Jolie products make this process easier than ever. To help you plan your piano transformation, we've rounded a few our favorite piano projects in a range of different colors and styles to help inspire your next project.
Read on for details, and head to our How to Use page for additional guides and tutorials before beginning you project.
---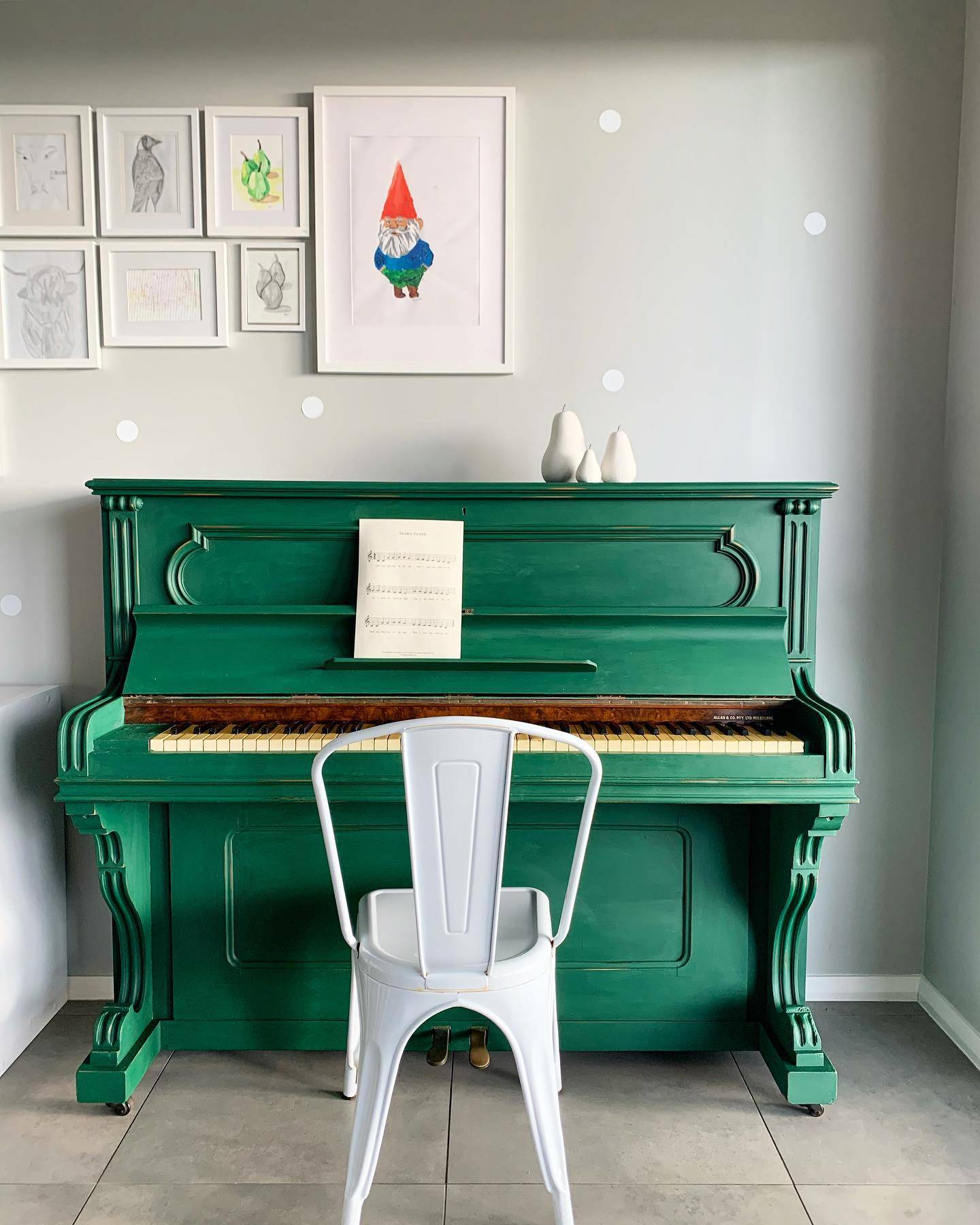 "Growing up I always loved the idea of having a piano, despite not having a musical bone in my body," said Jolie Retailer Lisa Wilkin Interiors. "My husband grew up with a piano in his home, and it was watching the little ones sit in front of their Nonna's piano that made me want one for them."
When Lisa came across this old piano, it was a dark wood coated in layers of lacquer, but it was free to a good home and she knew the family would love it. Lisa wanted to use a color that would really pop, so she went with Jolie Paint in French Quarter Green - the perfect choice for the kids' playroom. The piece was sealed with Finishing Wax in Clear and lightly distressed. "I'm so excited to see the kids spend hours at this piano making their own memories," says Lisa.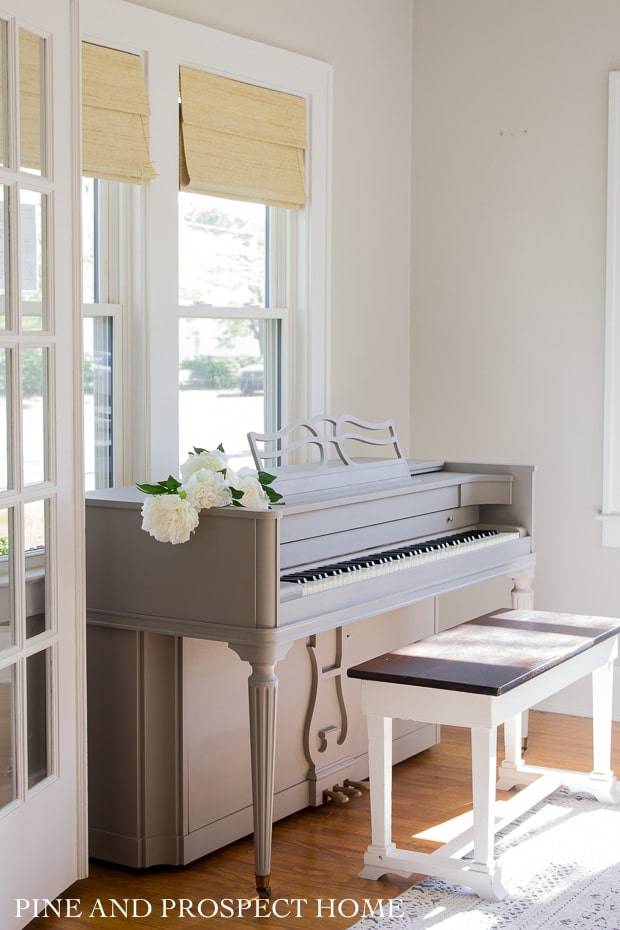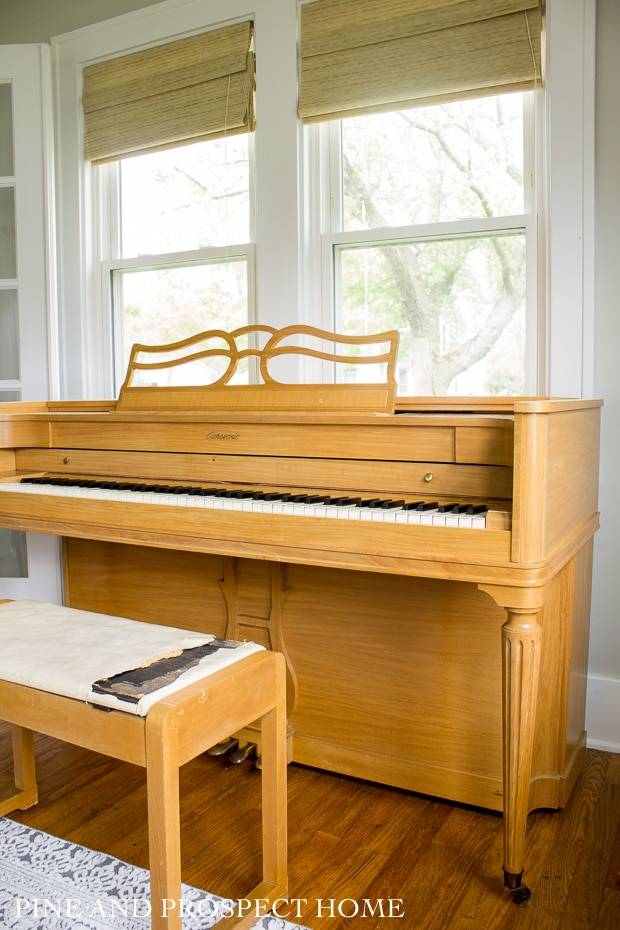 Andrea of Pine and Prospect Home turned to Jolie products update this old piano that was given to her family for free. "I love the lines of the piano and the character that it has," said Andrea, "I just felt like it was a little bit too orange for my taste."
Andrea applied two coats of Jolie Paint in Linen before sealing with Jolie Finishing Wax in Clear to give it a more toned-down, neutral look. "I absolutely love the way that this piano turned out," she says, "It is so beautiful, and it just looks like a completely new piano."
Head to Pine and Prospect Home for details on the project, plus a video documenting the entire process.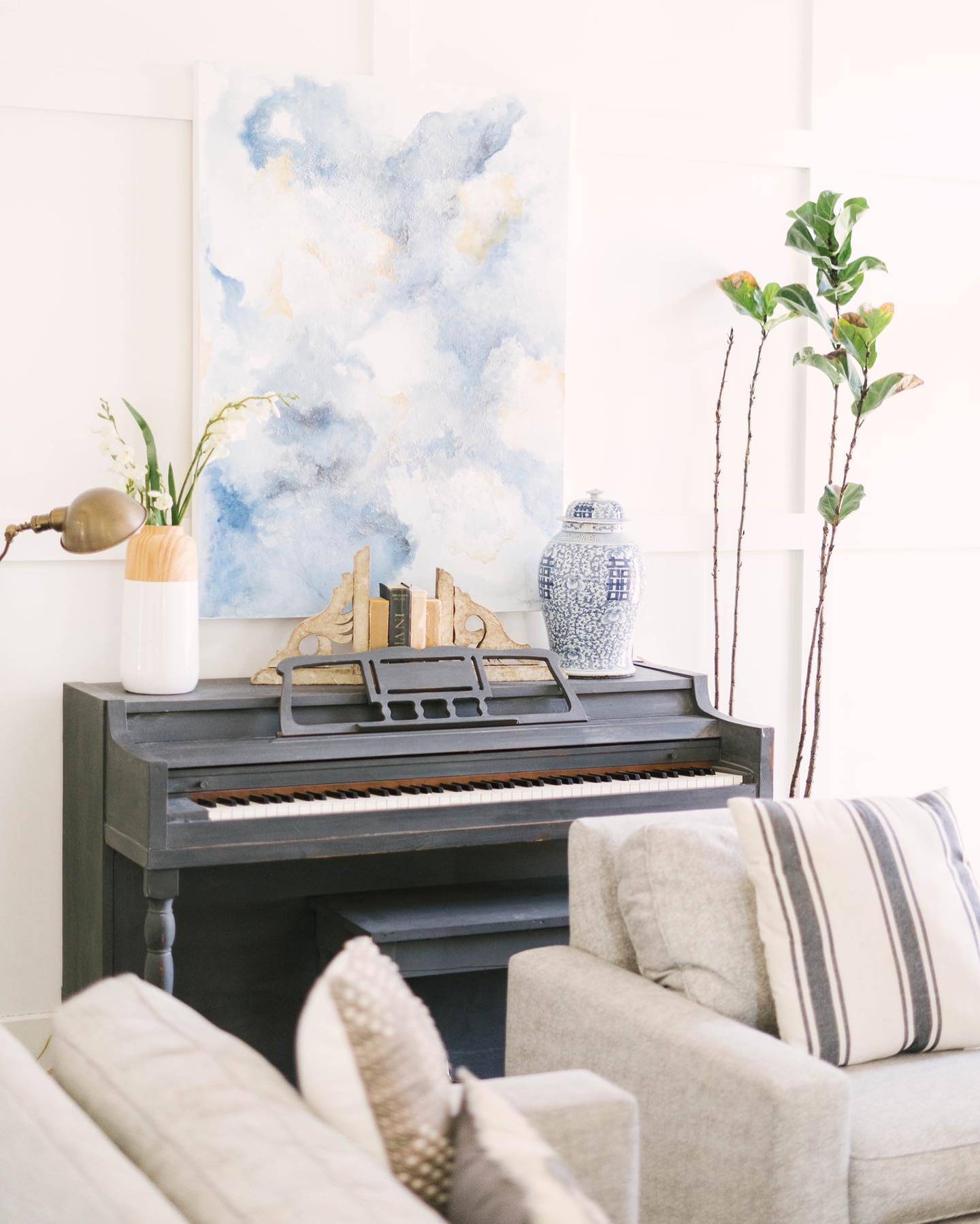 Matilyn of Rustic Vivo Design and The Rustic Warehouse also found an old piano for free (there's a trend here!) and then went on to help two friends find theirs for free as well! "I think for as long as I live I will always try and have a piano," said Matilyn "Growing up my brothers would play on it everyday and now my boys play it everyday. Sweet traditions!"
The piano was transformed using Jolie Paint in Graphite. Recreate this rustic style with our Distressed Finish and seal with Jolie Finishing Wax in White for a subtle, washed look.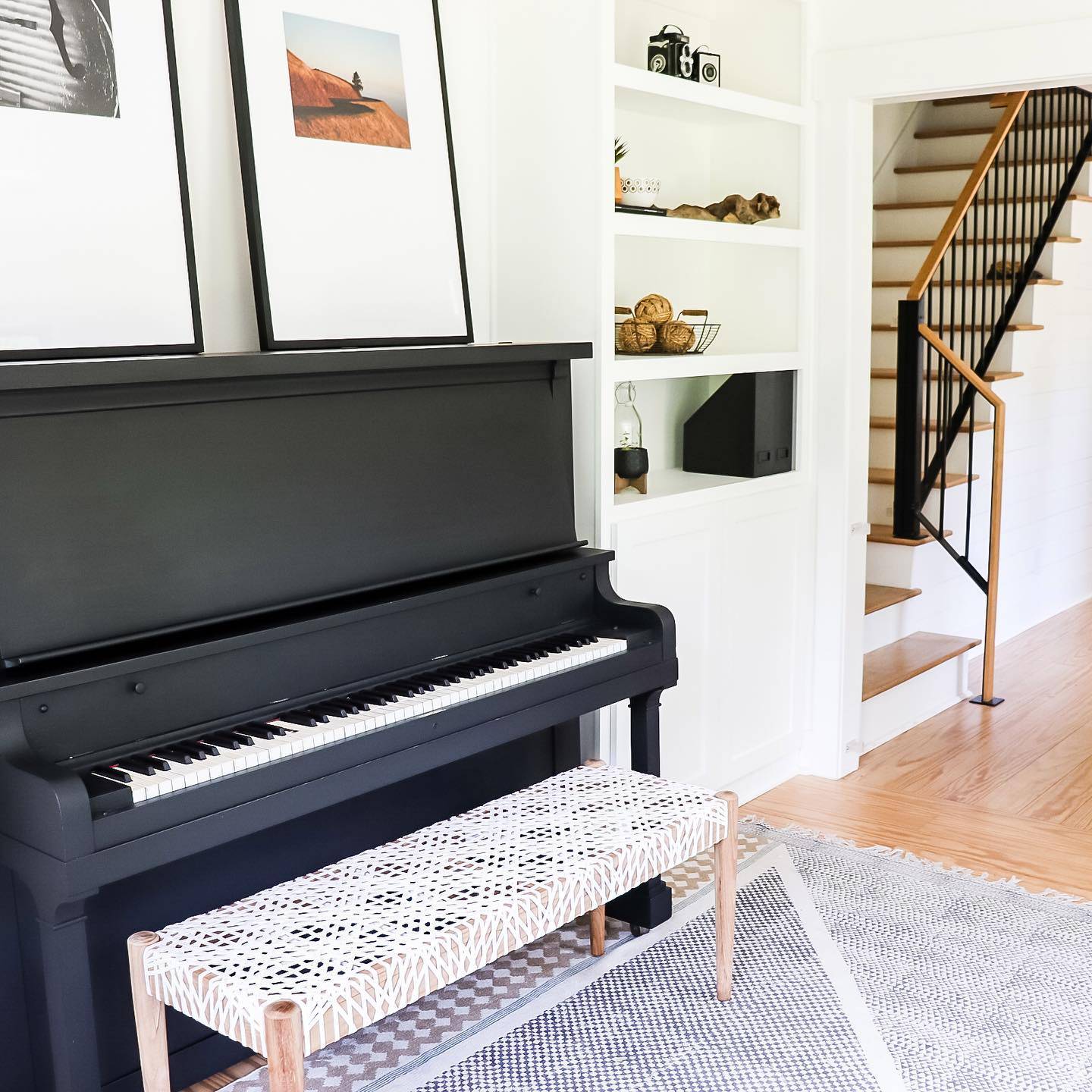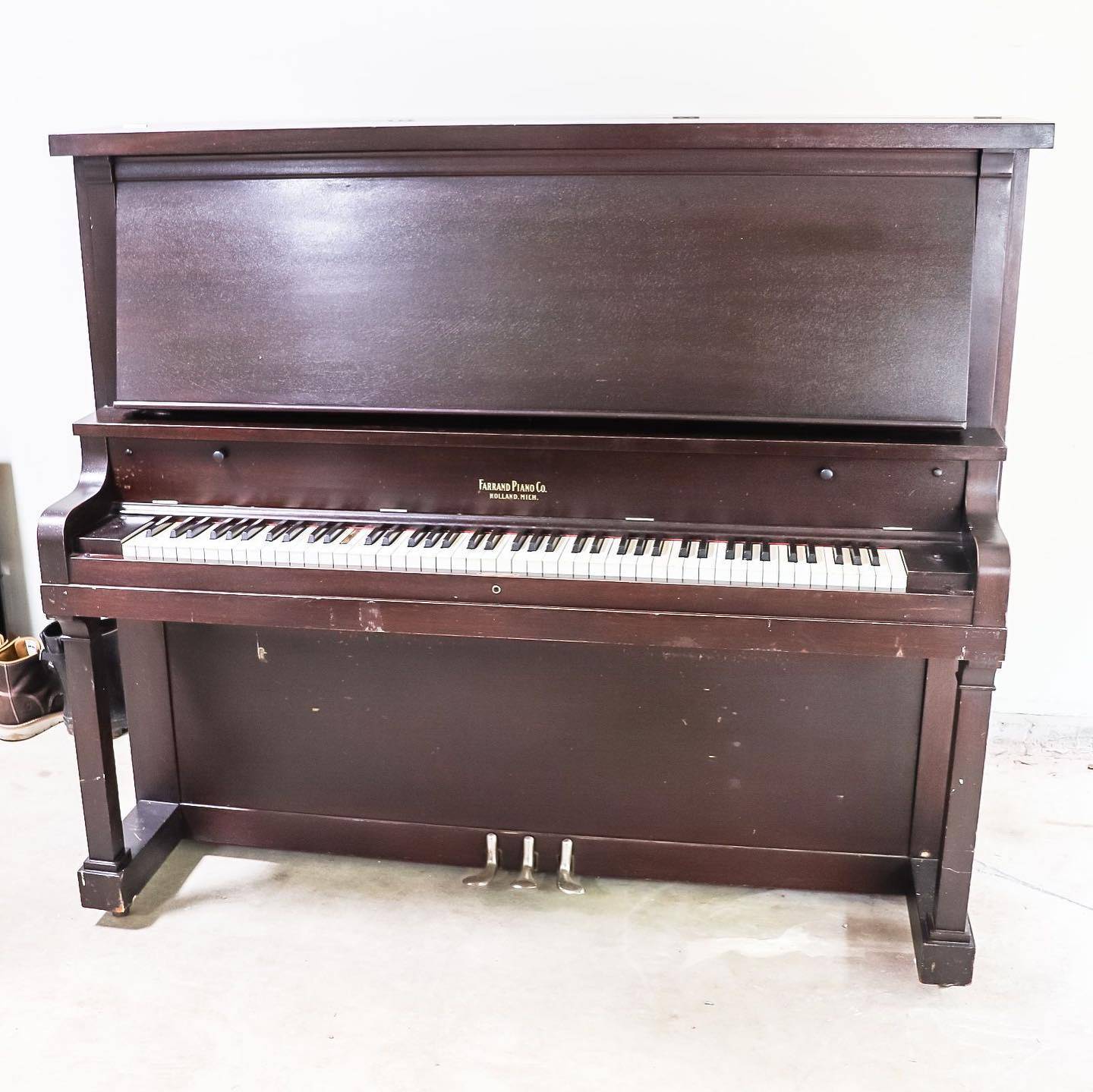 Musicians Spencer and Alex of @withthecombs worked with Christina of Pretty Distressed to update an old mahogany piano that they found on Craigslist. Using Jolie Paint in Noir and Black Finishing Wax, Christina gave the piano a fresh, modern matte black finish that pops next to the crisp white built-ins in the family's playroom. "This is truly the power of paint," Christina said of the project. "This is definitely going down in the books as one of my favorite pieces!"
To see how the piano came to life and what inspired the project, check out this video from Pretty Distressed.
---
Planning a piano update of your own? Share photos of your progress with us by tagging #YearofJolie on Instagram or Facebook and be entered to win a $200 Jolie Gift Card. Learn more here.
---