When Jen of Rambling Renovators decided to give her home office a makeover, she knew she wanted to take transform her space to be more light and bright. "The office was feeling too colourful. Too cluttered. Too dark," Jen says of the project. "In essence, it was the wrong space for someone who worked best in a calm, neutral, and clean environment." Jen went to work, swapping out colorful decor, accessories, and painted finishes for more neutral, traditional options, while keeping some of the more charming details, like her blue toile wallpaper.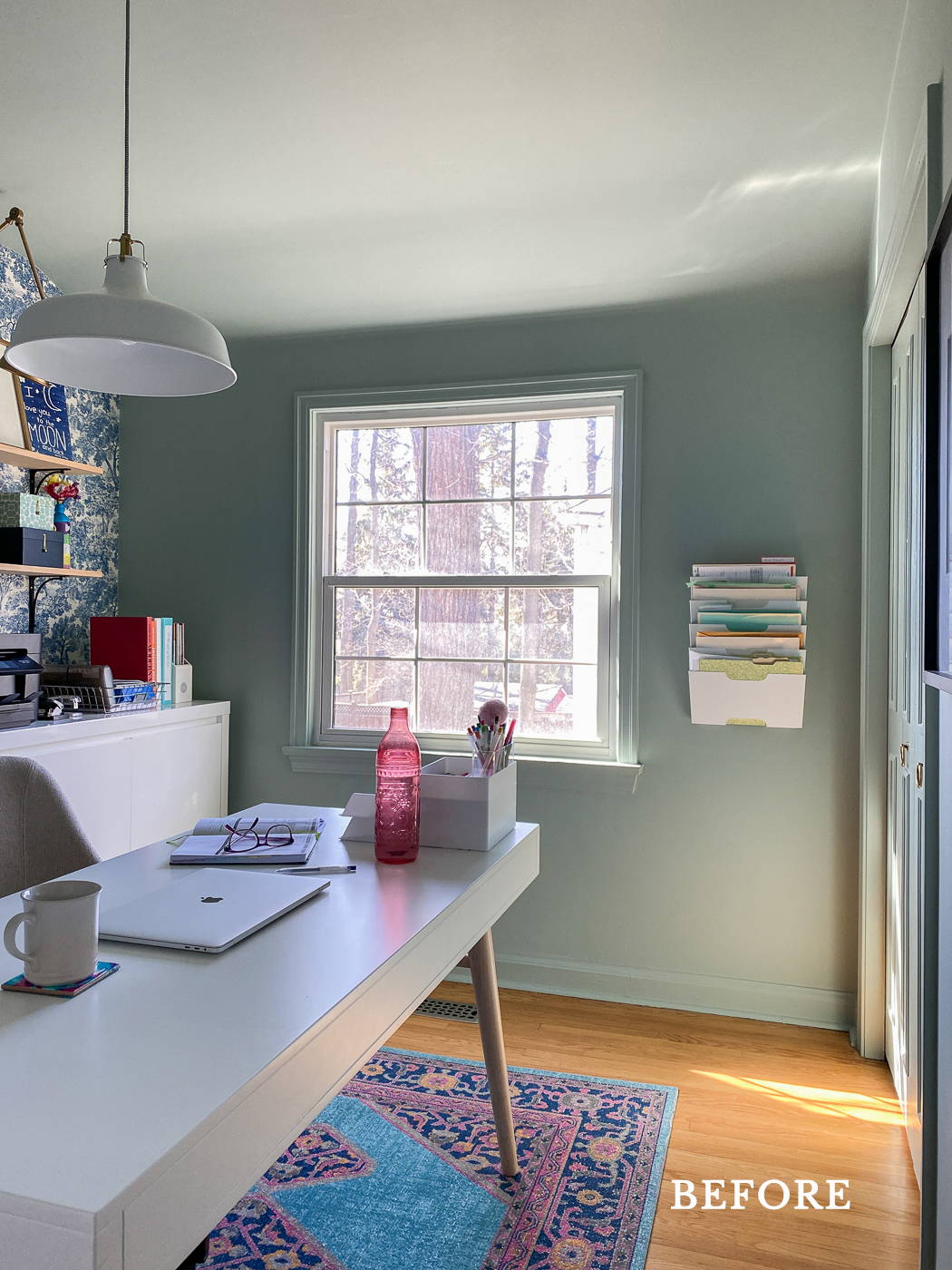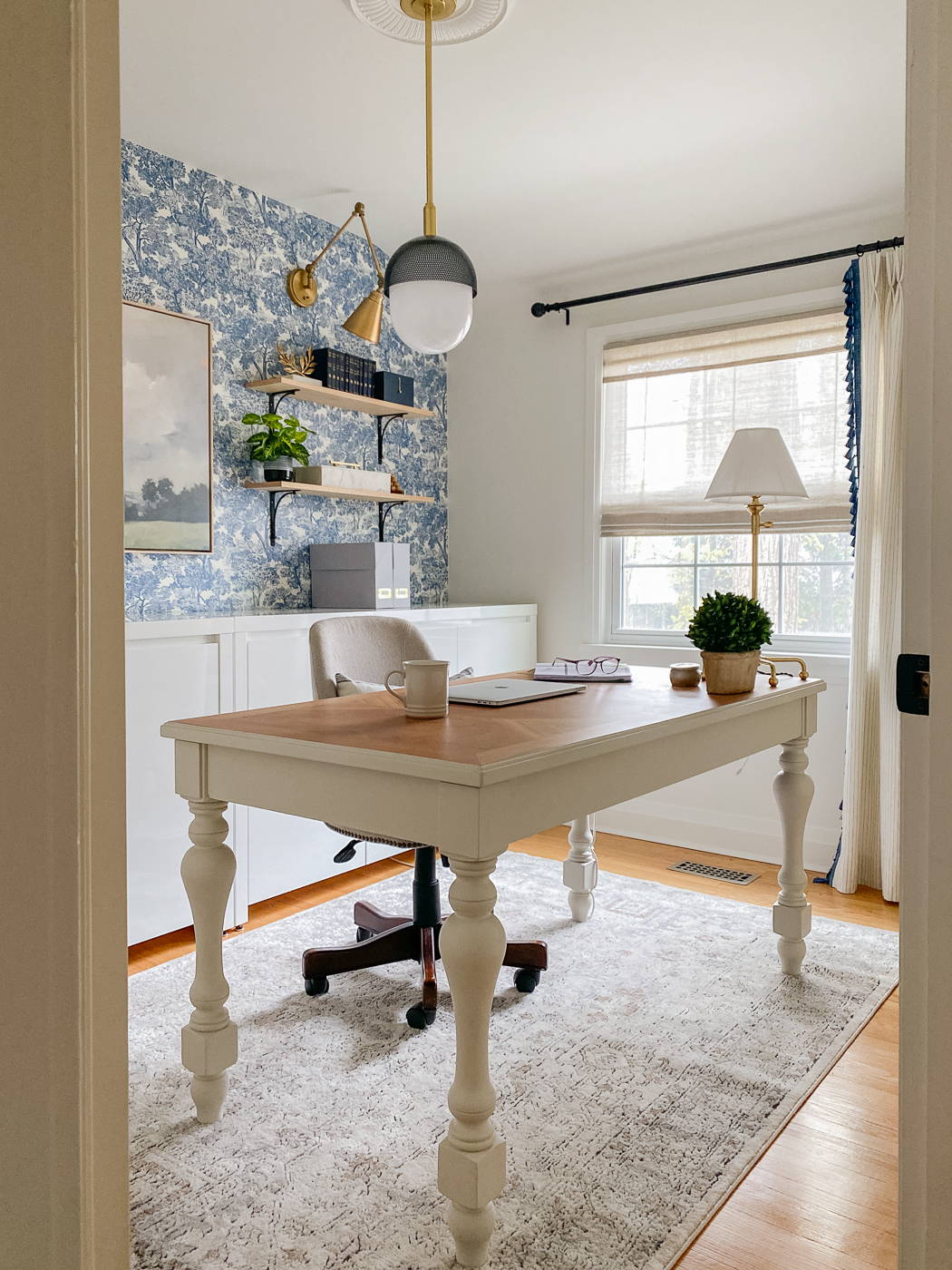 One of the biggest changes to the space was the desk. "I knew I had to change out the desk," says Jen. "While I loved my large modern desk, it was better suited to my daughter's sleek coastal bedroom." As Jen began her hunt for a replacement, there were a few key things she wanted, including a wood top that could be refinished and a traditional profile. With a little patience, she was able to find a table on Facebook Marketplace that checked all of her boxes for only $70.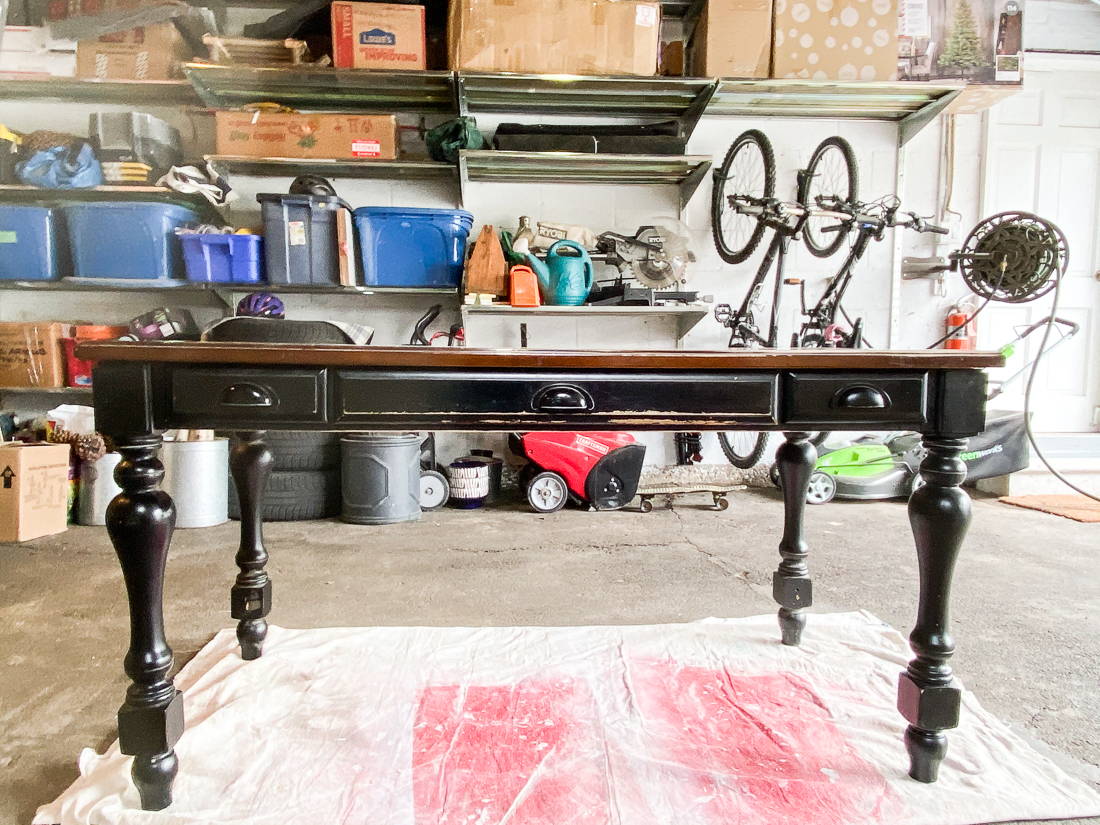 When Jen reached out to us to discuss her project, we knew Jolie products would be the perfect choice to transform the dark, dated desk into the bright, classic style she was going for. Jen opted to create a custom color for the project, mixing 1 part Jolie Paint in Swedish Grey to 1 part Gesso White for a neutral, almost white color that would keep the desk from feeling too heavy in the space.
Jen wanted to keep the top of the table natural wood with a protective topcoat, so she carefully sanded down the existing finish to reveal the beautiful patterned wood veneer below. Next, the table received two coats of the Jolie Paint custom color mix, sanding between coats to give it a smooth finish. The top of the desk was then sealed with two coats of Jolie Varnish in Low Luster for a durable, low-sheen finish, while the base received two coats of Jolie Finishing Wax in Clear.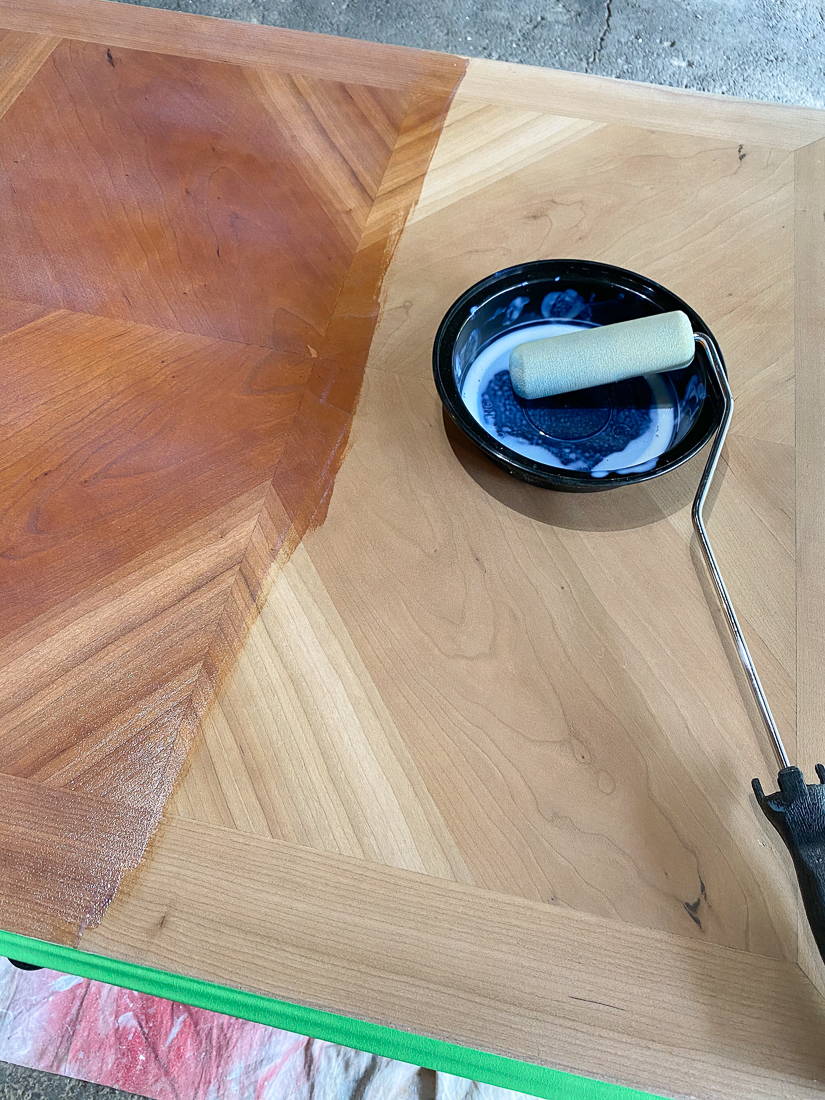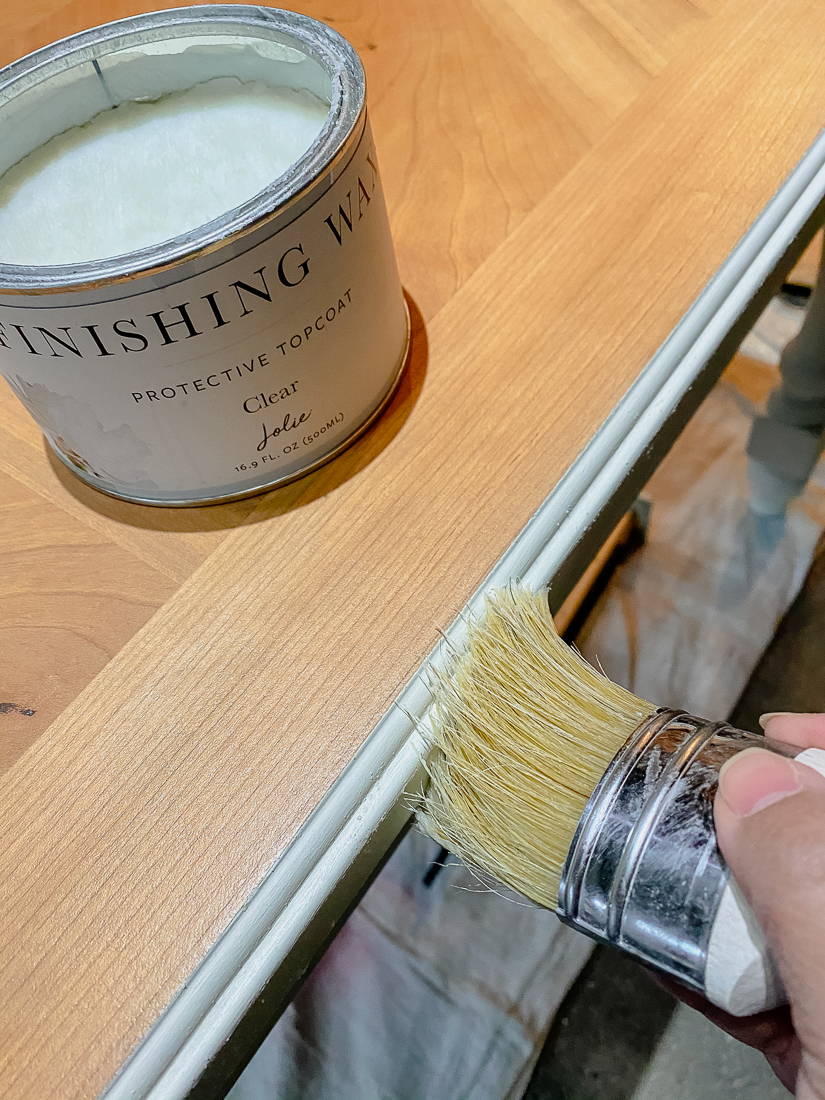 To take your own desk makeover up a knotch, Jen recommends adding new hardware, drawer liners, or even using drawer inserts to keep your office supplies organized.
"As you can see, my old desk has been completely transformed and given new life," she says. "What was once a dark, heavy, dated desk has become a fresh, classic, beautiful desk. Who knew Cinderella was hiding beneath all those rags!"
For all of the details on Jen's DIY desk makeover along with step-by-step instructions, head over to her blog! Be sure to also check out her full home office reveal for additional photos and details on the space.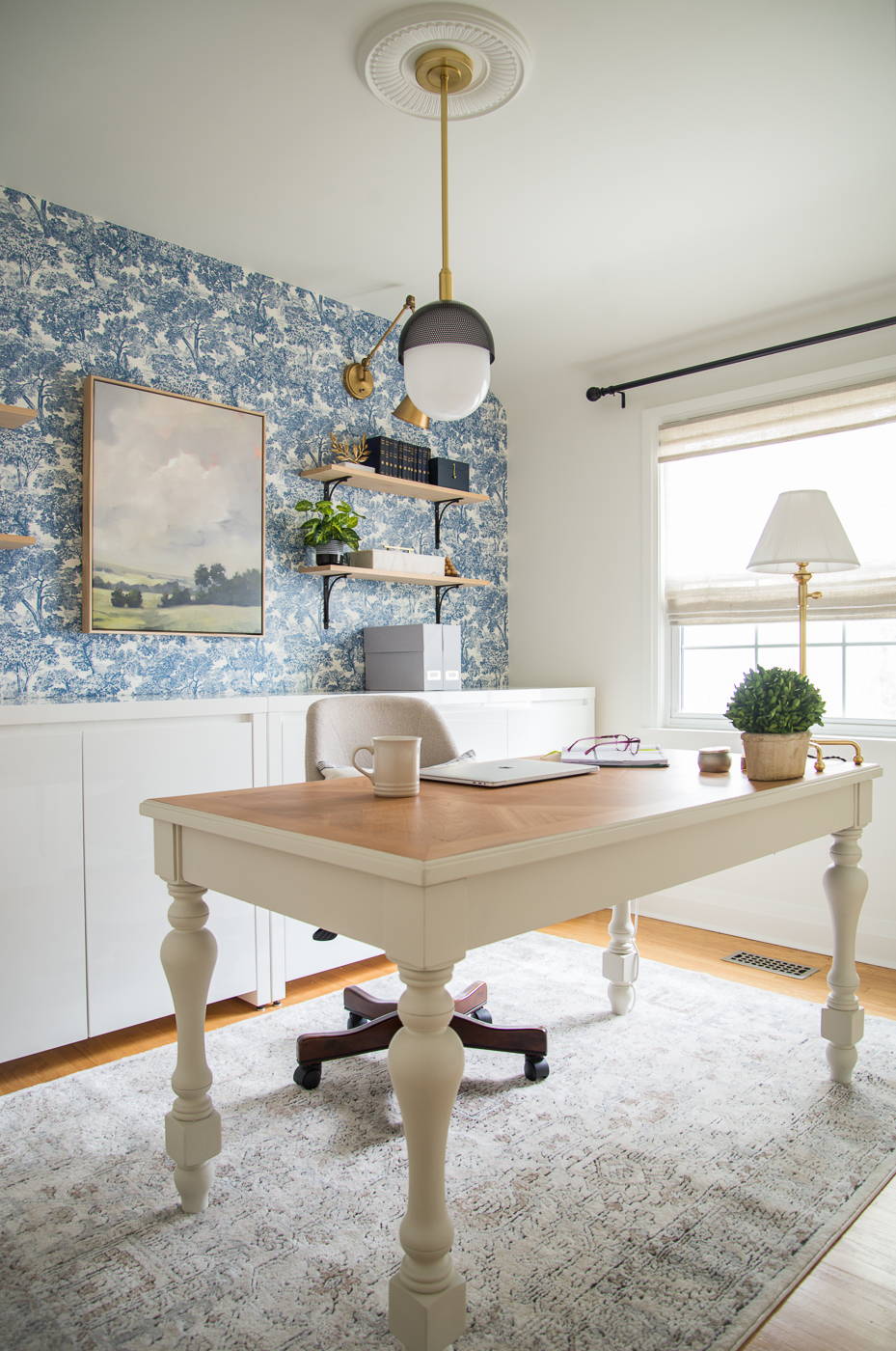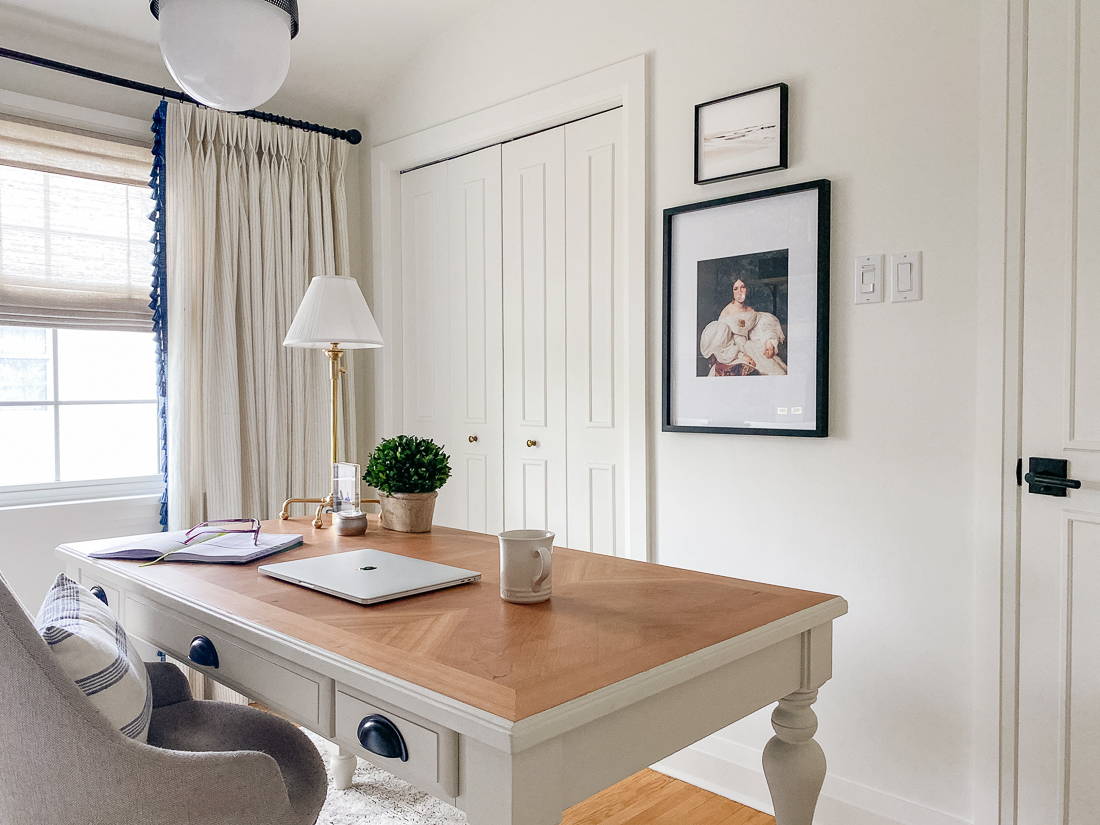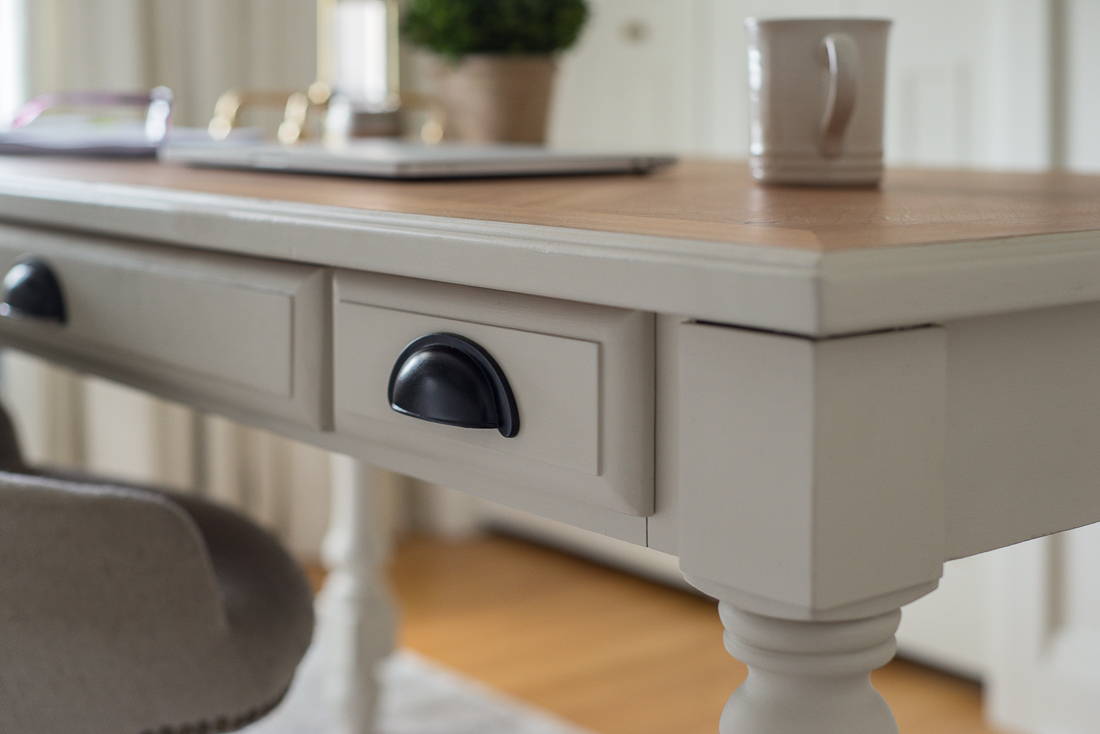 ---
---