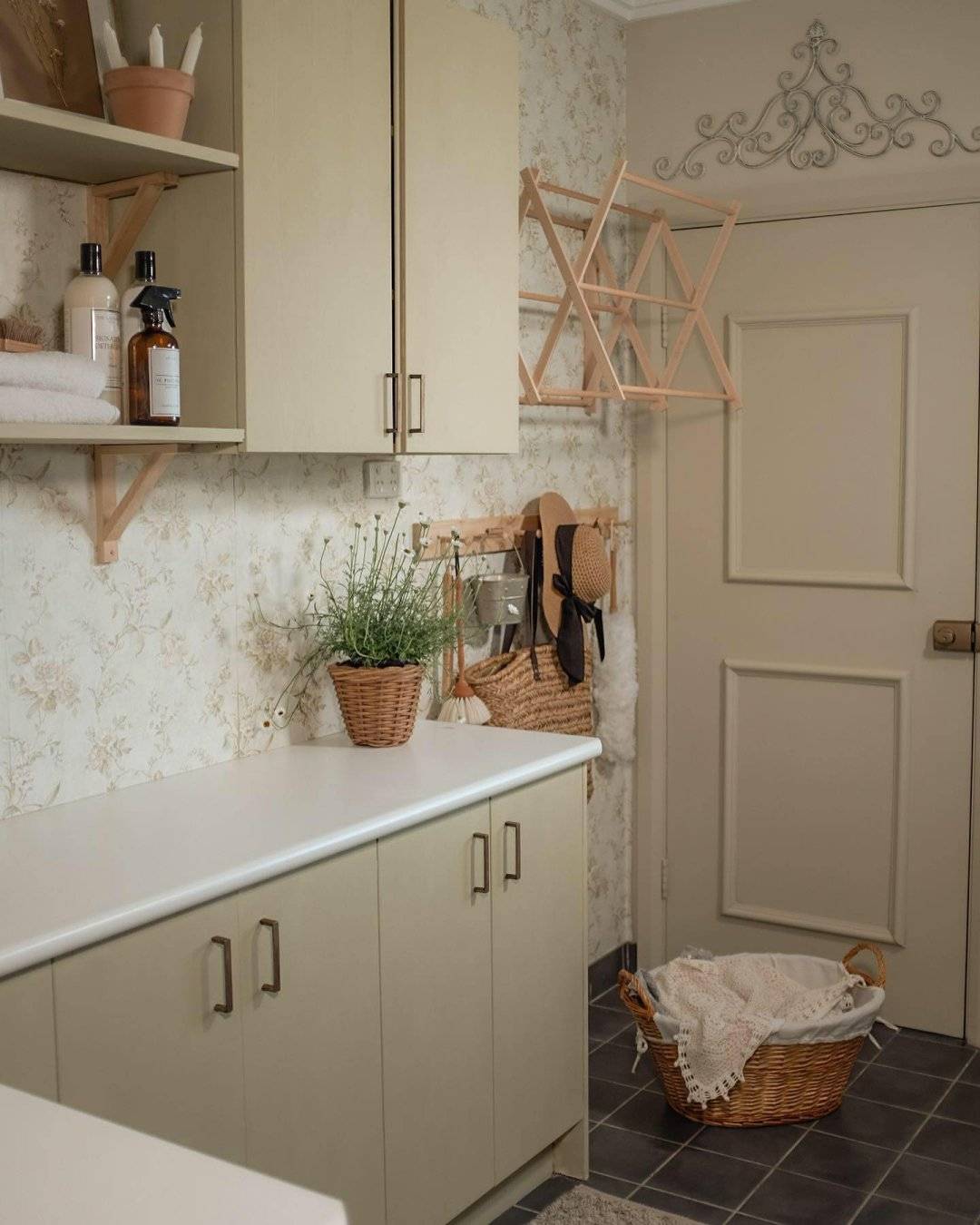 Amira of Dusk2illDawn in Australia recently walked us through how she transformed her laundry room with a few simple updates and some Jolie Paint. Laundry rooms are often overlooked, receiving far less love than other rooms in the house. "It has been six whole years since we had done any new changes," Amira said of the space, "and as our family has grown during these six years, so have our belongings."
When planning for the revamp, increasing storage was a main priority. To solve this, Amira installed extra wall cabinets, opting for a raw wood design from IKEA in an effort to keep costs low. The upper and lower cabinets were then painted to match using Jolie Paint in Petit Chateau, a beautiful, French-inspired hue that paired perfectly with the existing floral wall paper. Amira applied two coats of paint before sealing with a coat of Jolie Finishing Wax in Clear.
Next, Amira transformed the entryway door, using molding to create faux paneling. The door and door frame were then painted using Jolie Paint in Farmhouse Beige. This small, simple change had a huge impact, and really tied the space together.
A few additional updates, including new hardware on the cabinets, and the space was complete! For full details on the transformation process, check out the Dusk2illDawn Blog, or watch the video below.
For tips and step by step instructions on painting cabinetry, check out the Jolie Cabinet Guide.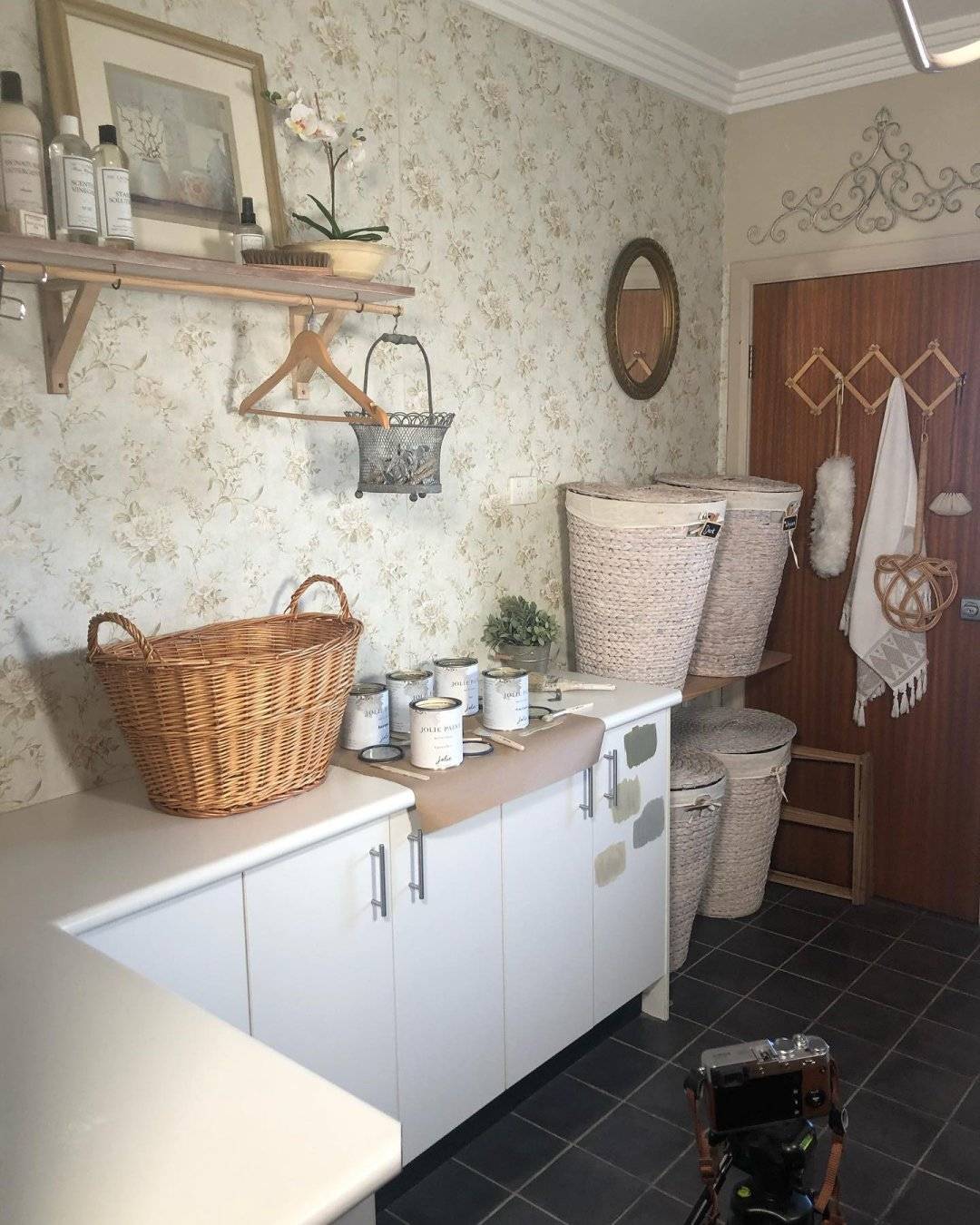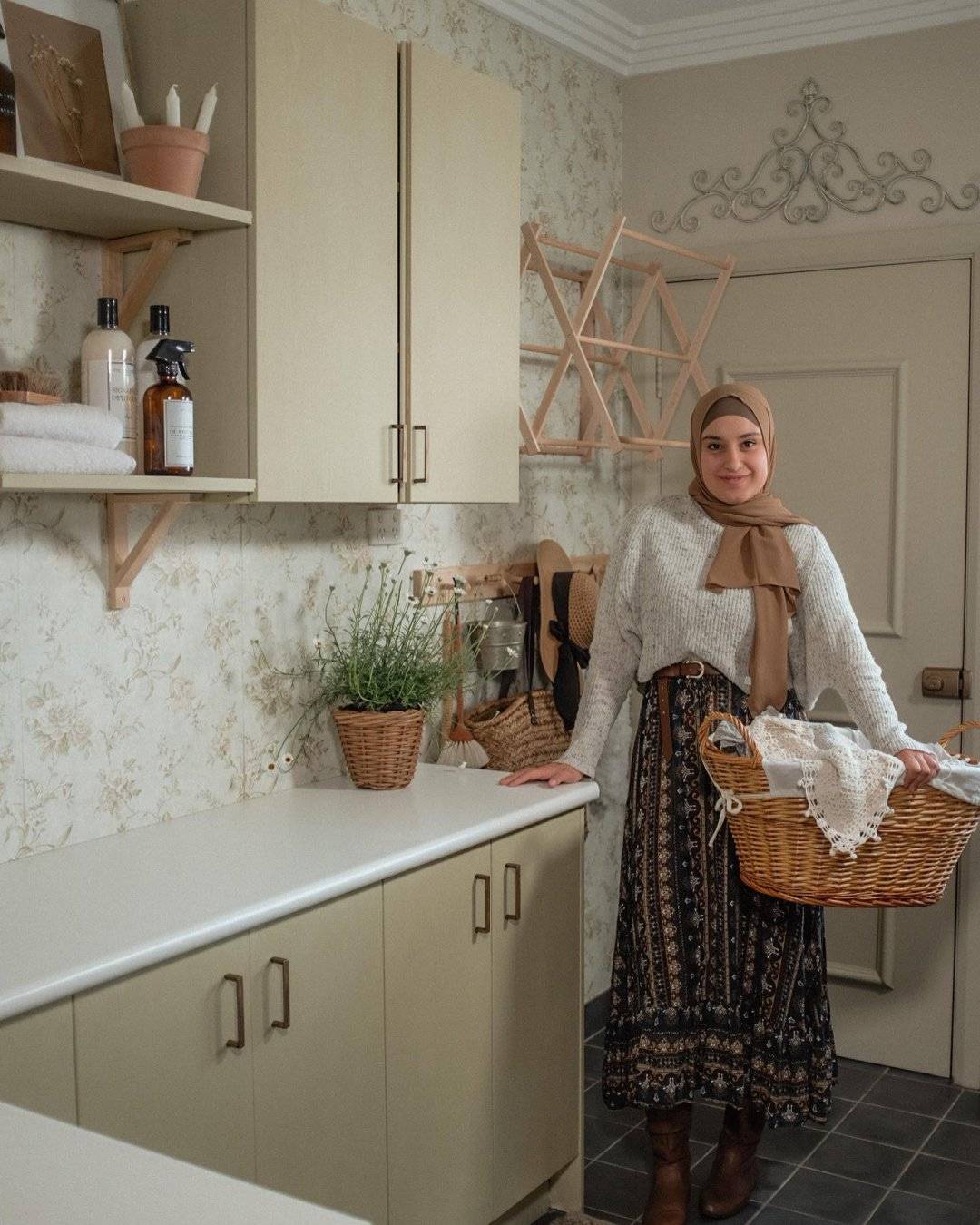 ---
---