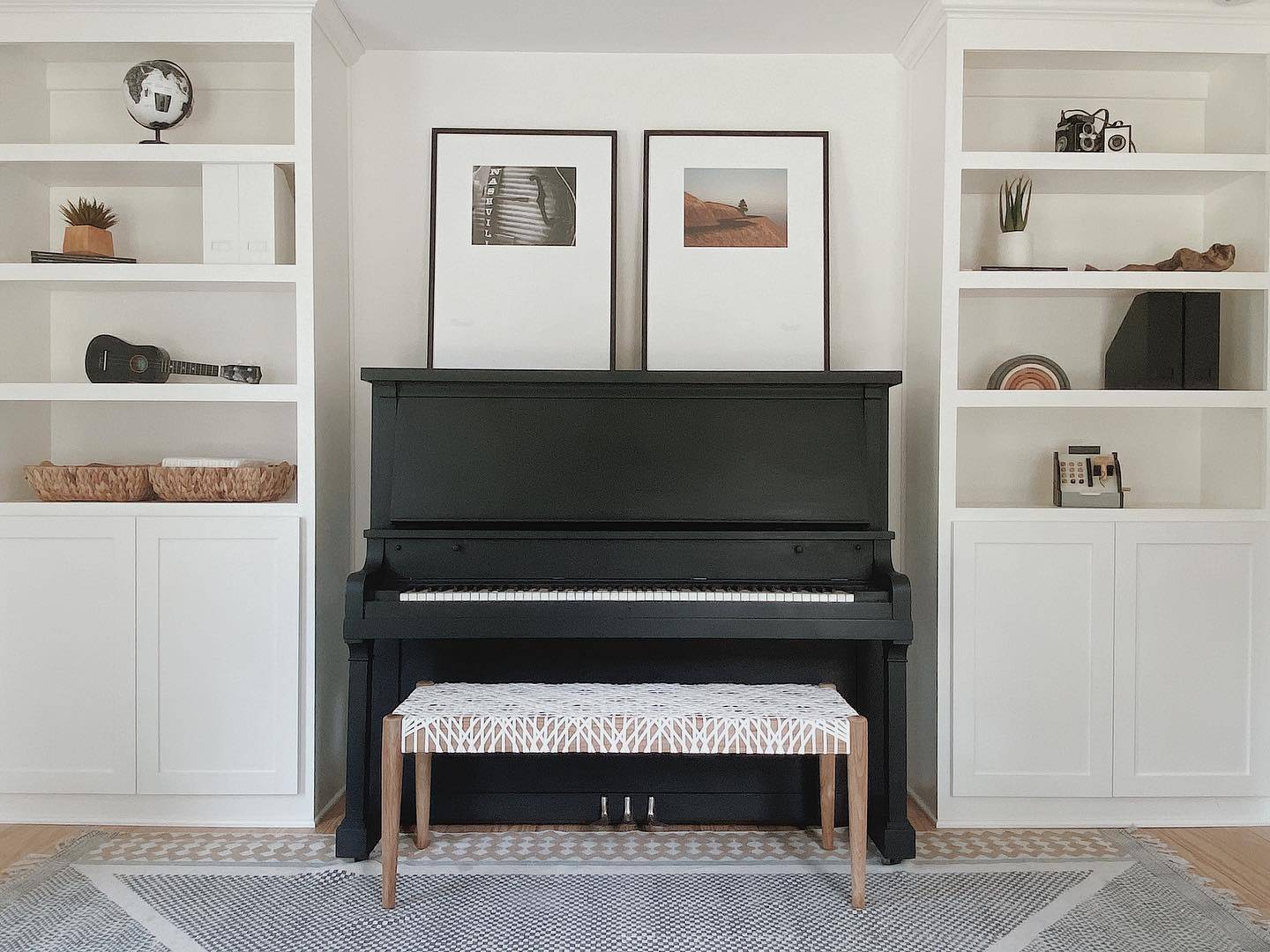 Christina of Pretty Distressed had been wanting to paint a piano for a long time, so when she connected with musical couple, Alex and Spencer Combs, to discuss a collaboration, she knew it was the perfect opportunity. The Combs' were looking to update an old piano that was found on Craiglist, and Christina enlisted our help to give the piece a fresh new look. Follow along as she takes us through the transformation process and explains what inspired the project.
To start, Christina used a medium Jolie Sanding Pad to give the entire piece a light sand. While this step isn't always necessary, it's a good idea for pieces with a glossy finish, as it helps the paint adhere better to the surface. It's also a great way to smooth out any imperfections.
Next, Christina cleaned the piece with warm soapy water. As she was cleaning, she noticed the existing stain was coming off on her rag, which can be a red flag for bleed through. To be safe, Christina applied a coat of clear shellac to seal in the failing finish and prevent any issues.
After the piece was prepped, she then applied two coats of Jolie Paint in Noir using our Basic Finish method. This is a great finish for older pieces, as the subtle brushstrokes help hide imperfections and give the piece a beautiful, hand-painted feel. Christina was careful to tape off the areas around the keys and used a Jolie Artist Brush to get into the hard to reach spots.
Lastly, Christina sealed the paint with Jolie Finishing Wax in Black. While we typically recommend applying Clear Wax before using black or brown waxes, this isn't necessary when using them over darker colors. The Black Wax works beautifully with Noir to create a deep, rich finish.
"Oh my goodness, this transformation is stunning. This is truly the power of paint," Christina said of the project. "This is definitely going down in the books as one of my favorite pieces!"
---
---