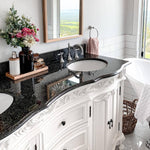 If you're looking to transform your bathroom on a budget, one of the easiest ways to make a big impact is to paint your vanity....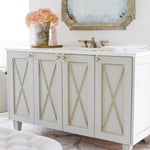 Painting your bathroom vanities, cabinets or built-ins is an easy, inexpensive way to make the space your own. Whether you have old, outdated cabinets or...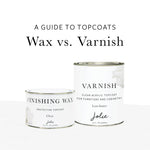 Let's discuss one of the most important steps in the painting process: topcoats. When working with a matte, chalky finish paint like Jolie Paint, applying...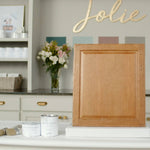 So you've decided you want to paint your kitchen cabinets. Chances are, you probably have some questions you'd like answered before you begin. Lucky for...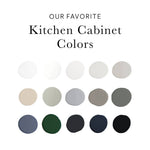 Photo via Swimming in a Sea of Blankets | Cabinets in Swedish Grey The kitchen is one of the most important rooms in the home....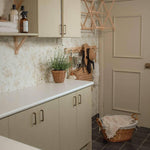 All images via Dusk2illDawn Amira of Dusk2illDawn in Australia recently walked us through how she transformed her laundry room with a few simple updates and...