Selecting the perfect color scheme for your dining room can be tricky. Dining room layout and function can vary quite a bit from home to home, so it's important to consider your space when selecting your paint colors. The perfect dining room color scheme sets the mood for the space while still flowing well with the rest of the house. Below we've outline some of our best tips for selecting colors for your space.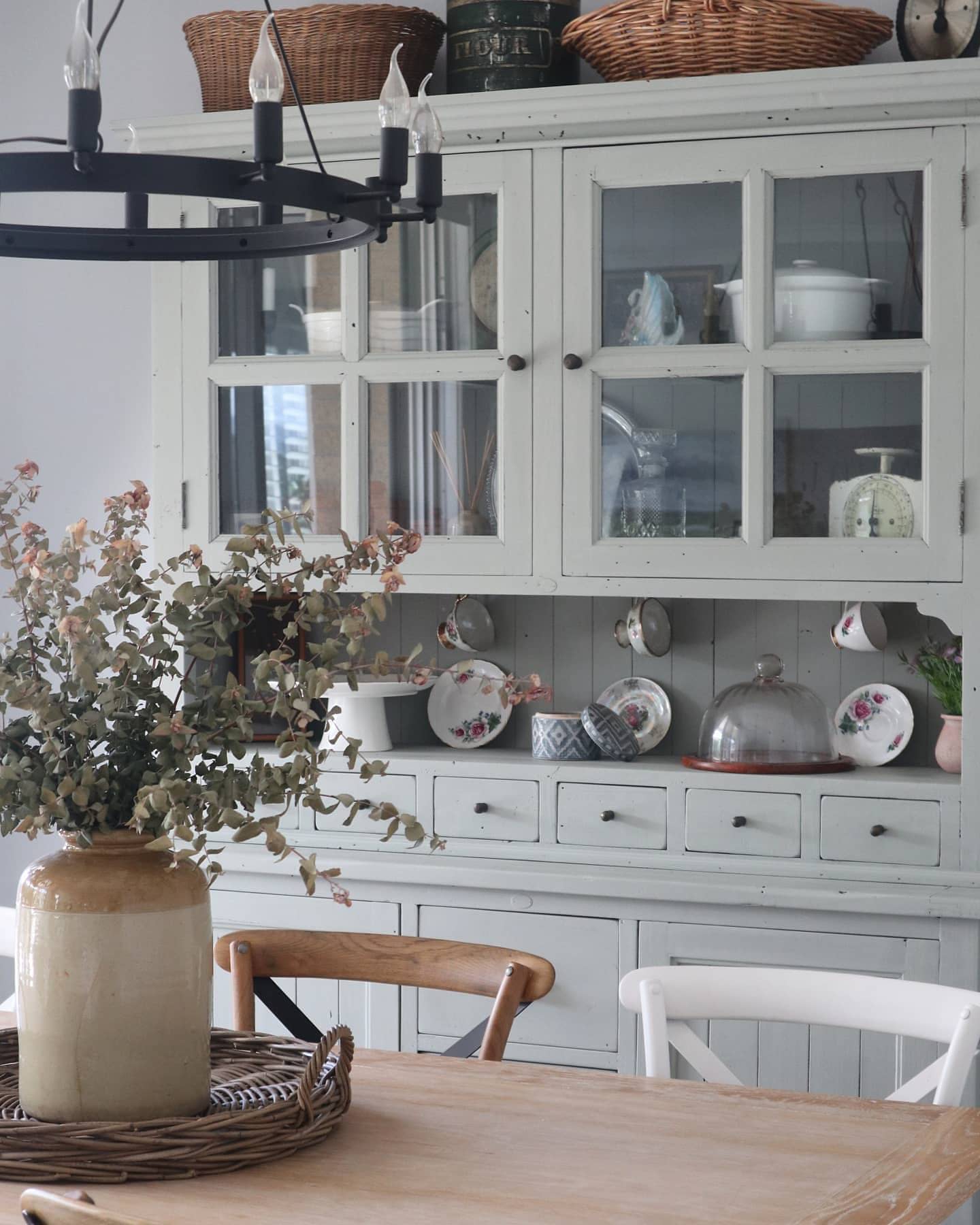 Photo via Greenhill Farmhouse | Hutch in Eucalyptus
---
Dining room configurations can vary perhaps more than any other room in the home. From breakfast nooks, to formal dining rooms, to open-concept living/dining areas - there are quite a few options when it comes to layout. When designing your space, you'll want to consider how your dining room connects with the spaces around it. If adjoining other rooms, such as the kitchen or living room, be sure to develop a color scheme that complements those spaces. Color schemes in adjoining rooms don't need to match, they just need to work well with one another.
Our go-to strategy for beginning to develop a color palette is to select one of the following:
1 light neutral + 1 mid to dark neutral + 1 accent color
Try to take inspiration from existing colors in your home when making your selections. This will give you a strong foundation to build off of, and will ensure that you end up with a pulled-together look.
Consider how this palette works with the colors in nearby rooms. If anything seems to be clashing or at odds, make adjustments. If your home has a very open-concept floor plan, you may want to keep your color scheme fairly neutral. If the dining room stands alone, then you have more of an opportunity to make a bold statement.  
In addition to the layout of your space, you'll also want to think about how the space is used. If it's a casual, everyday dining area used for a variety of meals and activities, you may want to go with a color palette that's more timeless and subdued. On the other hand, if your dining room is more "formal" and the space is used less frequently, it could be a good opportunity to have a little fun. The dining room is a great place to really show the style of your home. Think about the mood you're trying to set, then revisit your your palette of 1 light neutral + 1 mid-dark neutral + 1 accent color.
For a casual, everyday look, you'll want to focus mostly on the neutrals, while incorporating your "accent" color into accessories, art, upholstery and textiles. The Jolie Basic Finish is a great option for an easy, hand-painted look.
For a more dramatic look, you can dial down the lighter neutrals and use your "accent" color to make a statement on the walls or a large piece of furniture. You can also add drama in other ways - try using Jolie Varnish in Gloss to take your painted finishes up a notch, or use Jolie Gilding Wax to add metallic details to furnishings or accessories.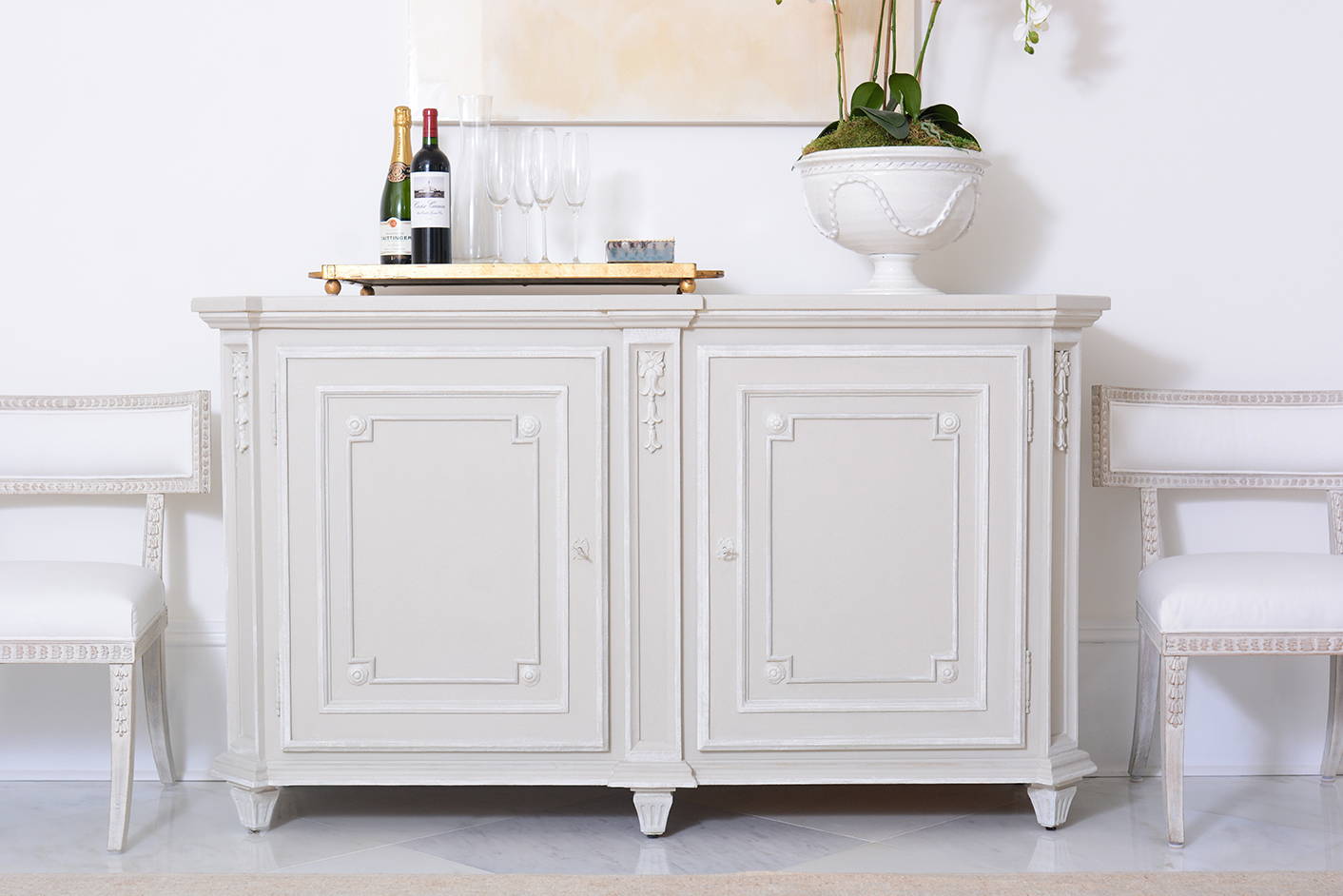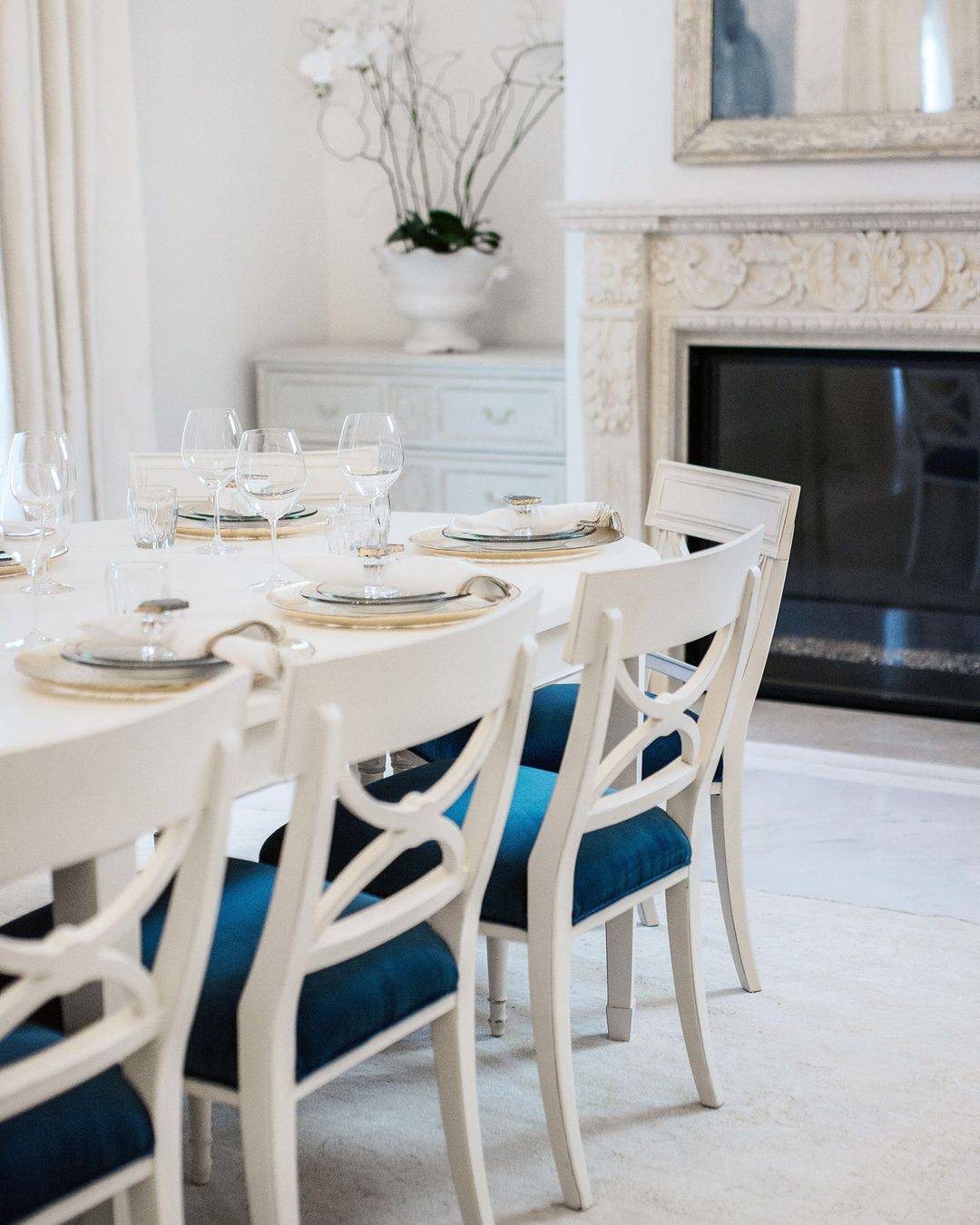 ---
Our Dining Room Color Picks
Below we've rounded up our favorite picks for dining room colors. Try selecting one color from each group to create your palette. It's important to maintain some variation in color to keep the space interesting and avoid getting too "matchy." If you plan on painting the furniture in your space, it's fine to paint a couple of pieces in the same finish, but don't paint everything the same. Try using one color on your table and buffet or hutch, and another on your chairs. Colors can also be layered or used to add embellishment to surfaces that could use a bit of depth - we love the Washed Finish on a dining table!
---
Are you working on a dining room update of your own? Share photos of your progress with us by tagging #JolieByMe on Instagram or Facebook for a chance to be featured on our site and social channels.
---