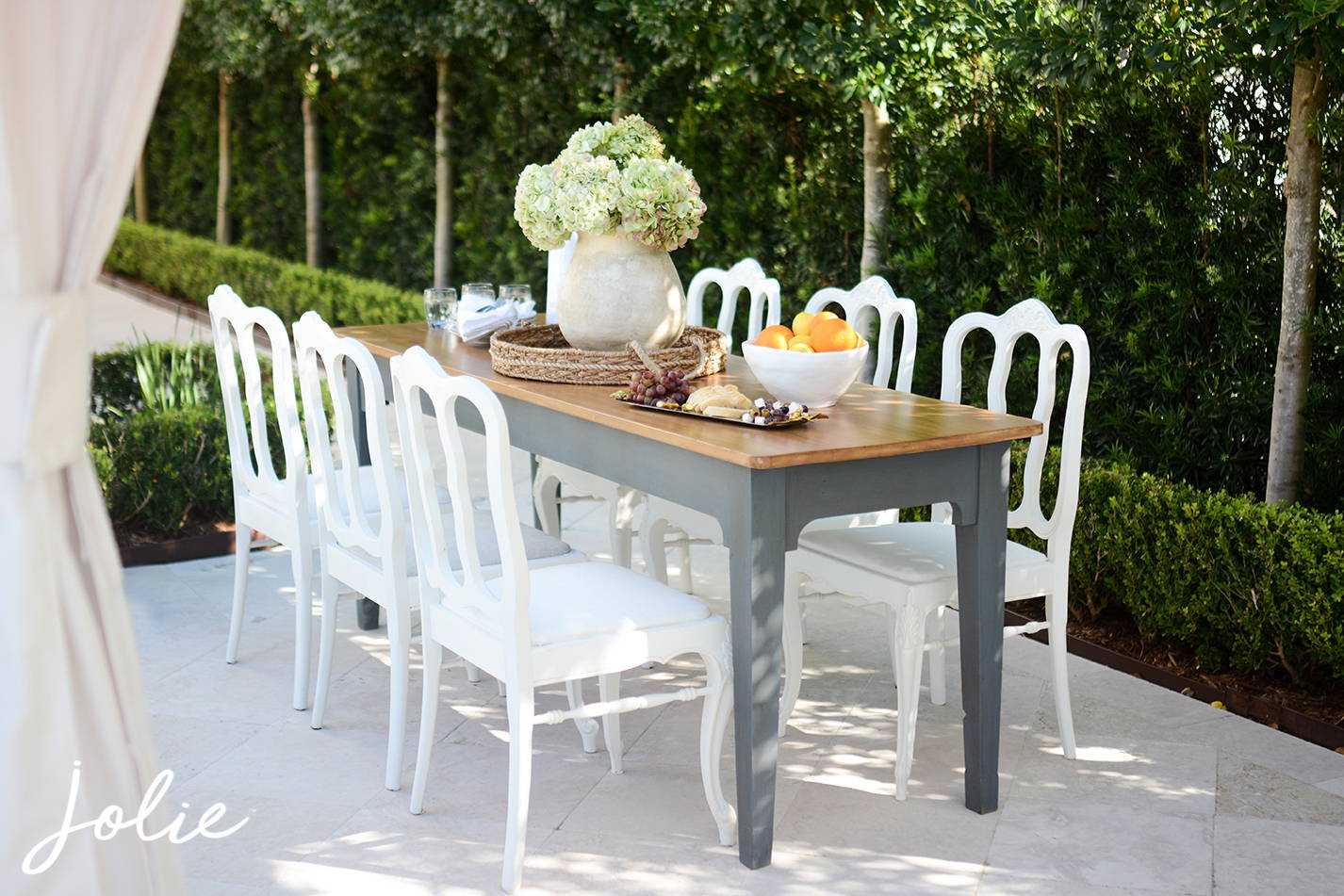 Who doesn't love a classic farmhouse style table with a painted base and natural wood top? Throw in a beautiful outdoor setting, good food, great friends, and you're all set.
For this table, we created a custom mix using one part Classic Navy to one part Swedish Grey. We applied the paint using a Jolie Signature Brush to create a bit of texture, then sealed it using Finishing Wax in Clear, followed by a thin layer of Brown Wax to highlight the texture and give the finish some depth. The set of French chairs are painted in Gesso White.
Interested in creating a custom mix for your next project? Check out our Custom Color Program.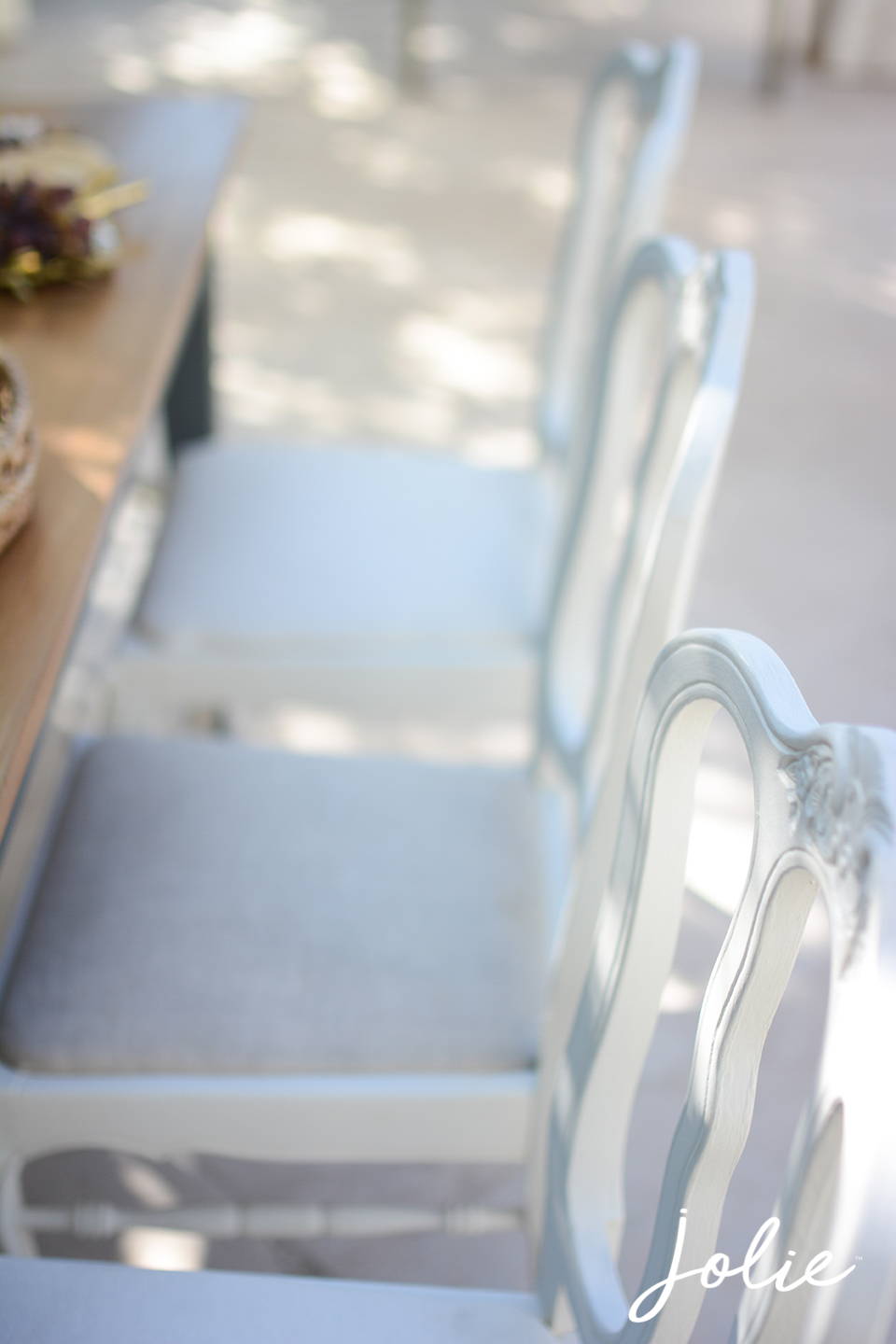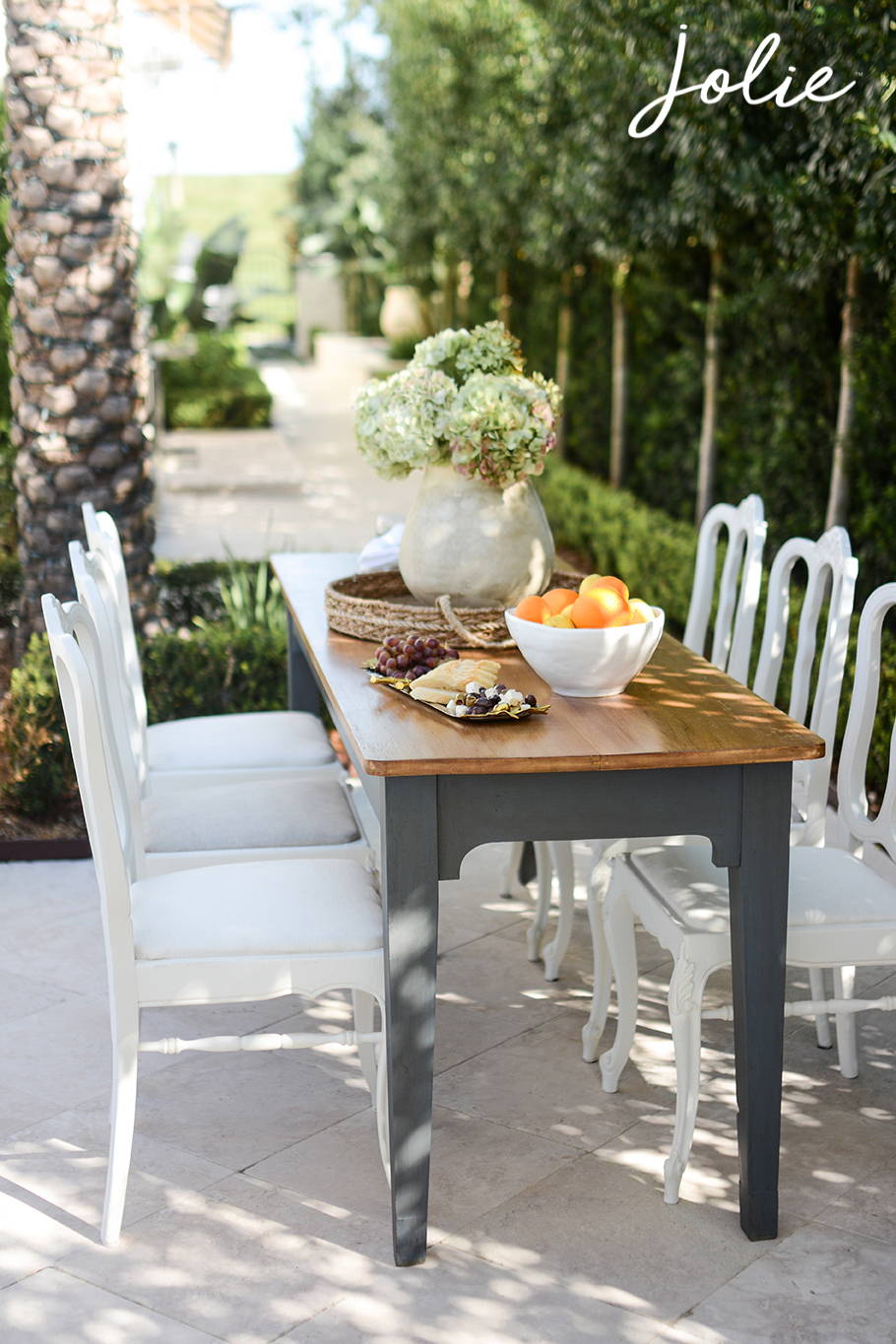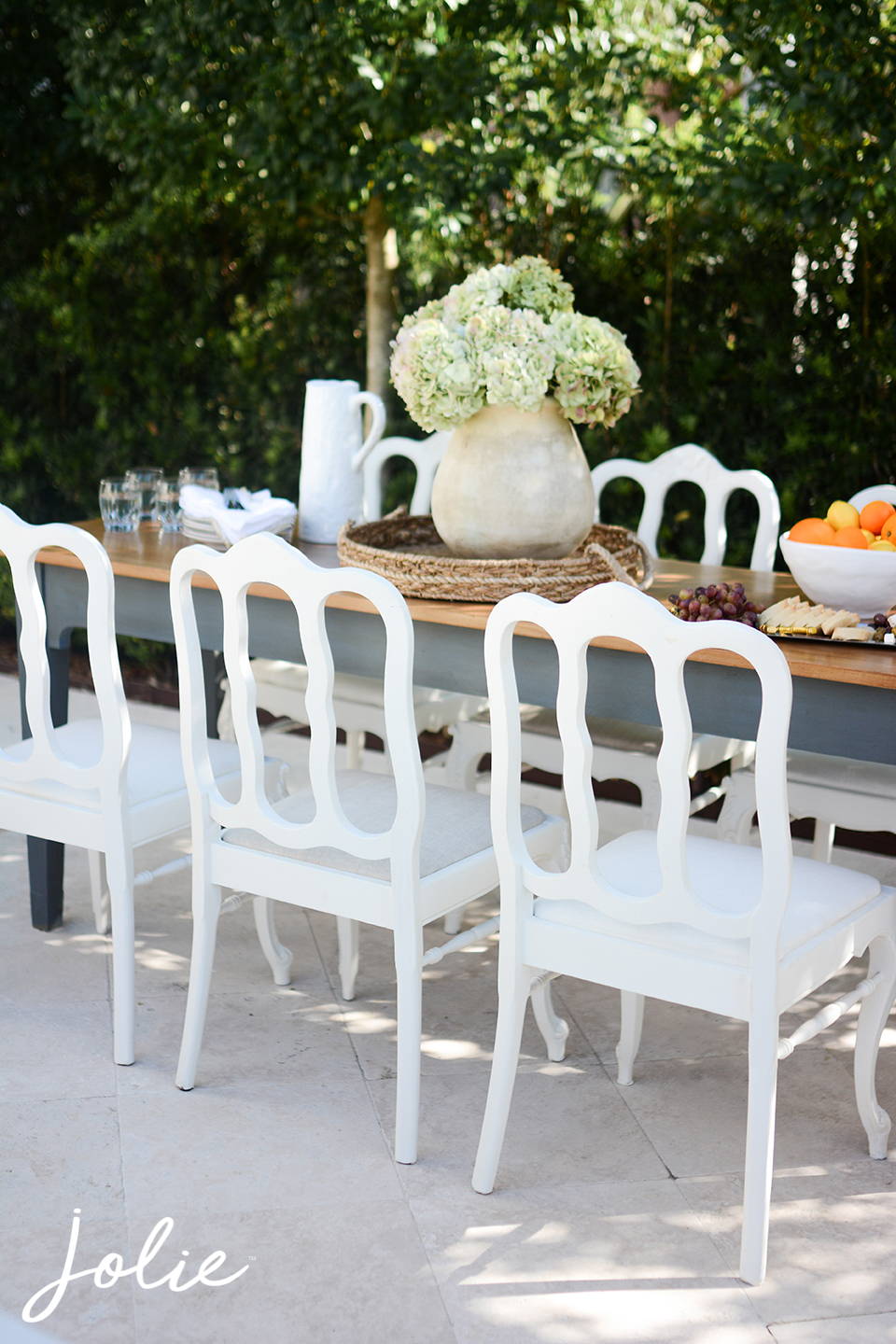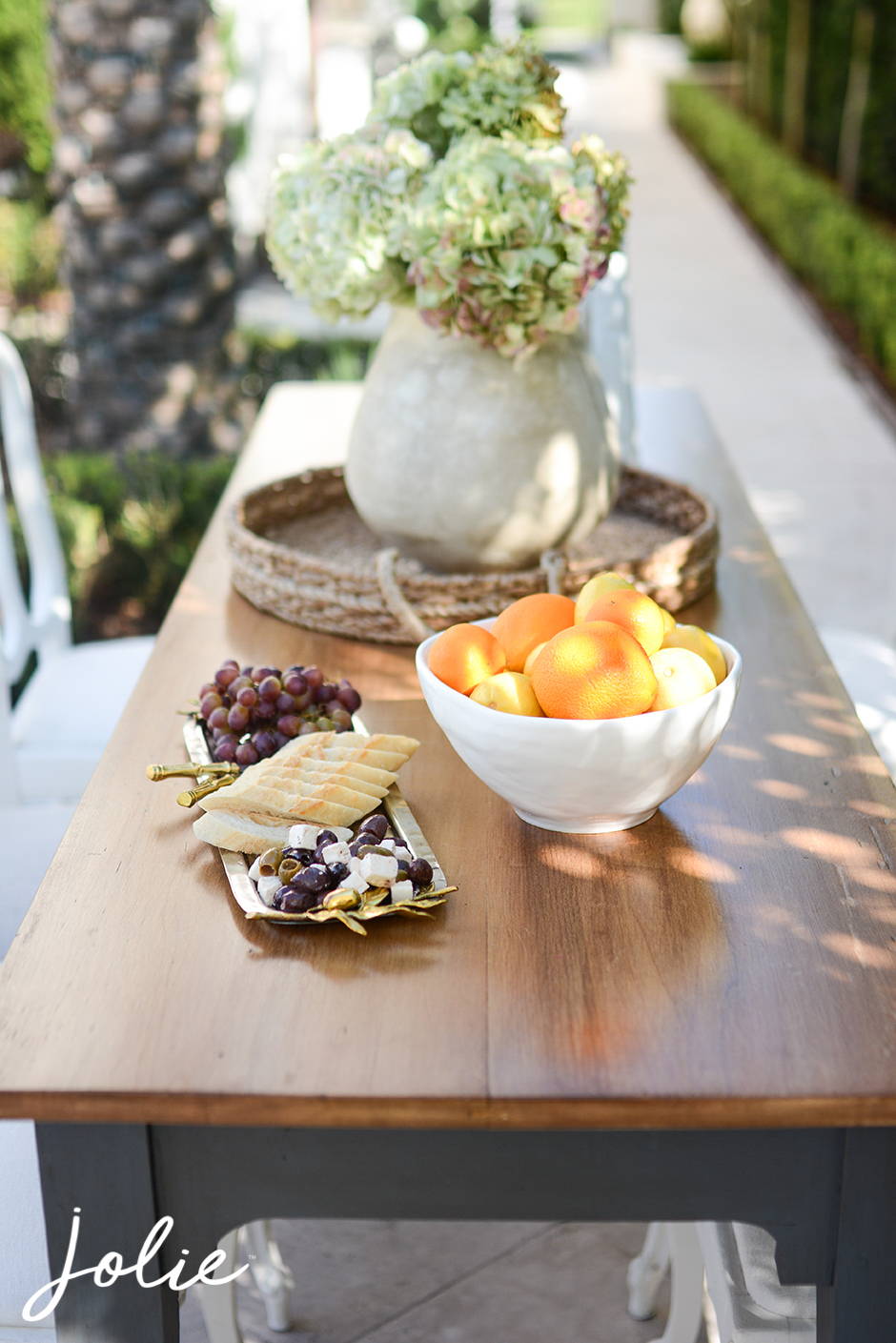 Note: We don't recommend Jolie Finishing Wax for use on furniture items that will be left outdoors and exposed to the elements. If you are using Jolie Paint for an exterior application, do not seal your surface; you want to let moisture pass through the paint to allow it to weather naturally. After painting and before exposing your piece to the outdoor elements, allow the paint to dry overnight, then wipe down the surface with a damp cloth to slightly polish the finish.
---