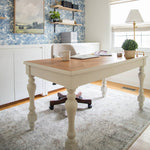 Jen of Rambling Reno walks us through her DIY desk makeover for her classic home office. Follow along as she takes an old desk from...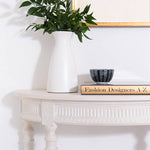 A Washed Finish is simple and beautiful. By thinning the paint with water, you can apply a translucent layer of color to highlight carvings, texture,...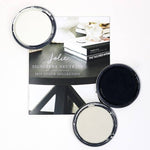 Our Signature Neutrals include five classic colors that are staples in any home. These five are likely your fashion favorites as well – colors that...
A perfect statement color that goes with everything, it doesn't get more classic than Noir. We used two coats on these beautiful doors before sealing...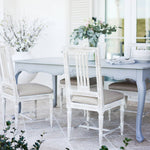 What better way to celebrate gorgeous Spring weather than an outdoor meal shared with friends and loved ones? To create this dining experience, we gave...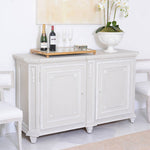 We love a good Swedish style piece of furniture. With clean lines, soft colors and an elegant simplicity, Swedish pieces work beautifully in almost any...
Traditional style incorporates classic design and European sensibilities. With inspiration from 18th- and 19th-century, traditional style can range from Parisian apartments to provincial homes. At...
Net Orders Checkout
| | | | |
| --- | --- | --- | --- |
| | | Subtotal | $0.00 USD |
| | | Shipping | |
| | | Total | |
---
Shipping Address