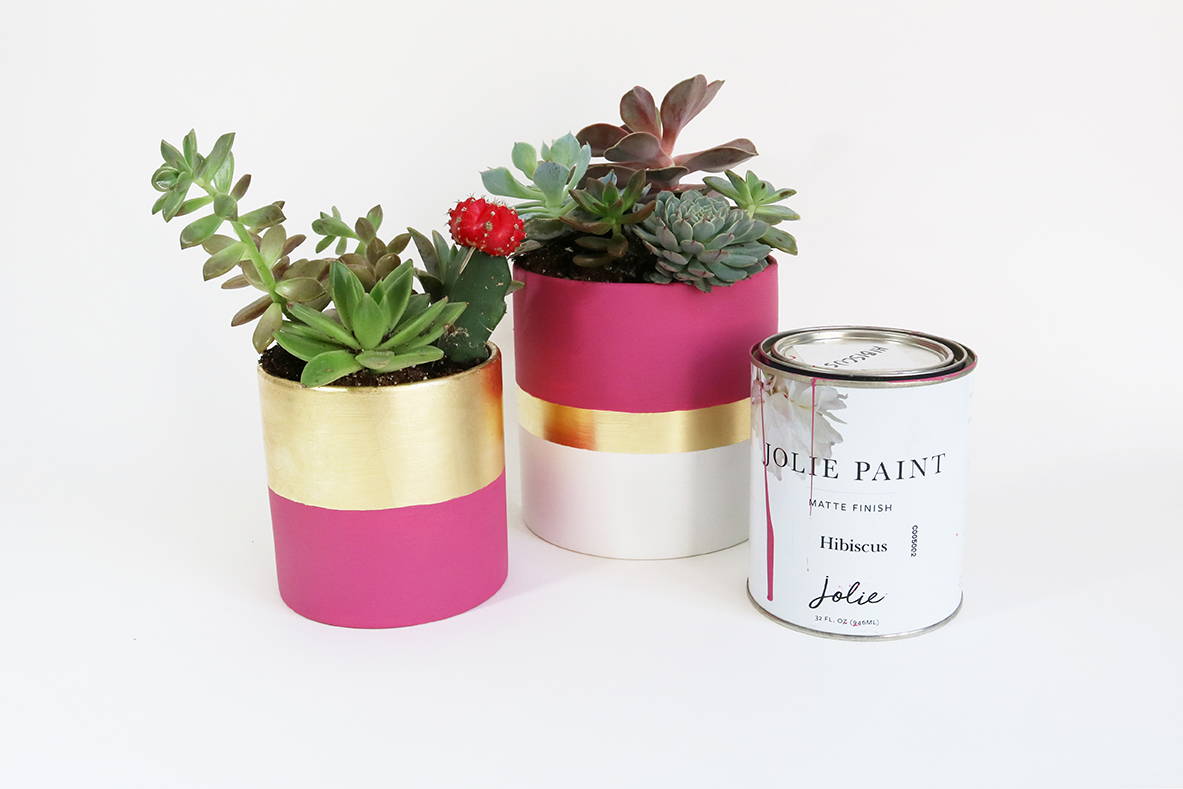 We love this DIY planter project! It's super easy to paint and gild planters with a little Jolie Paint, Gold Size, and Metal Leaf. Note that Metal Leaf should be used on indoor projects only, so it is best if you complete this tutorial with planters that will live inside.
Read the step-by-step instructions below or check out our instructional video.
---
---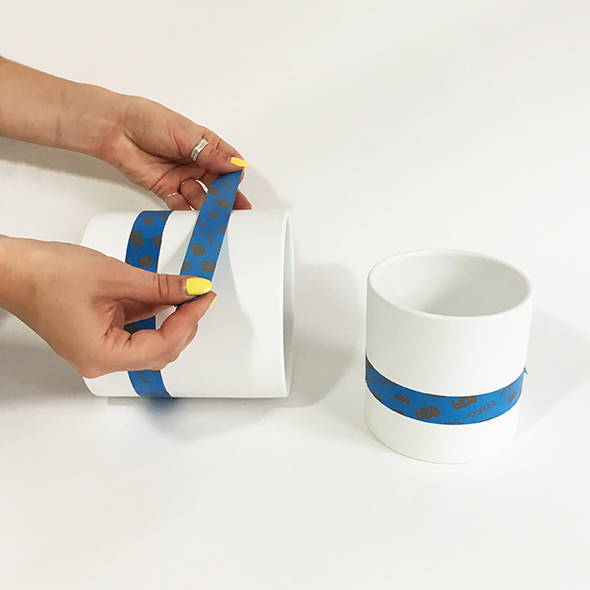 Use painters' tape to mark off the sections of your planters that you would like to embellish with Gold Size and Metal Leaf.
Apply Gold Size with an Artist Brush in the places that you are going to gild with Metal Leaf. Allow the Gold Size to come to tack (it should be clear and feel sticky). This should take about 10-20 minutes.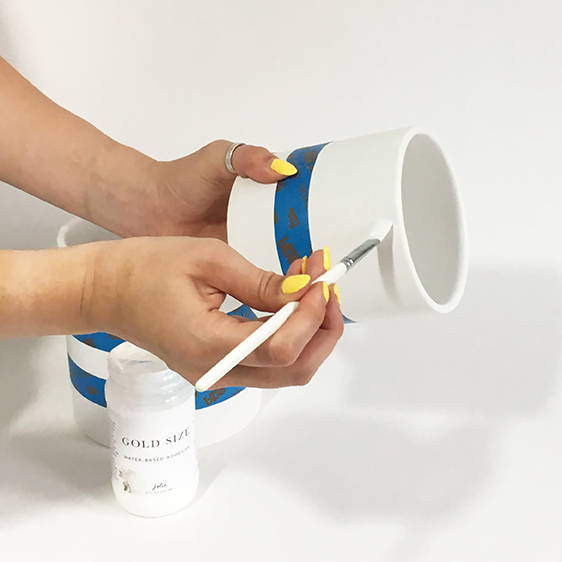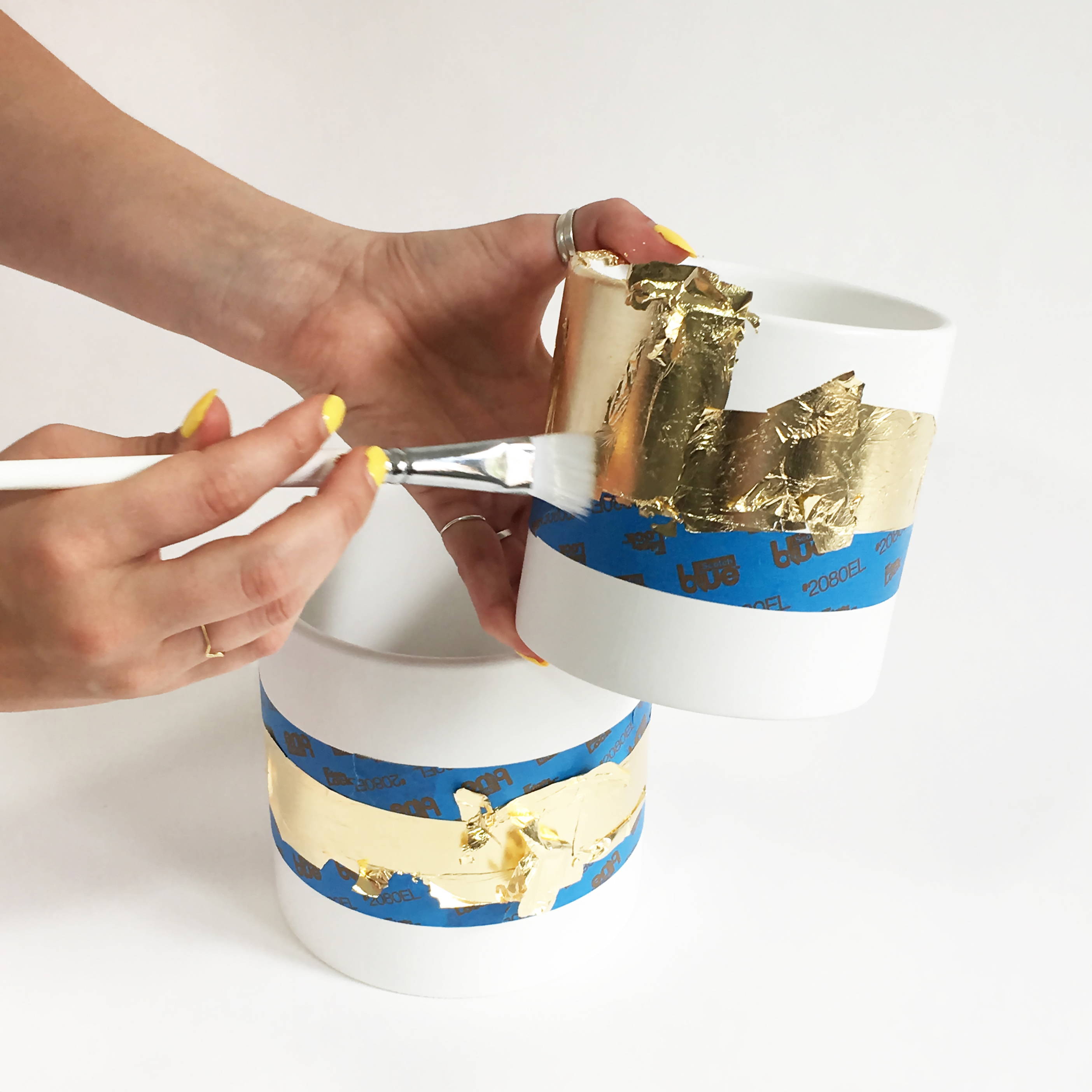 Cut your Jolie Metal Leaf (we used Gold) into smaller strips so that it is easier to handle. Place your Metal Leaf over the tacky size.
Use a Jolie Artist Brush to push the leaf into place and brush off the excess. Allow the Gold Size and Metal Leaf to dry in place.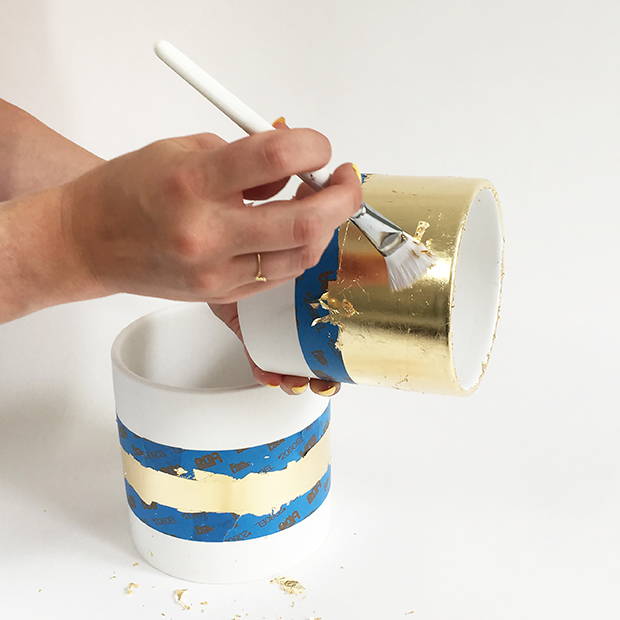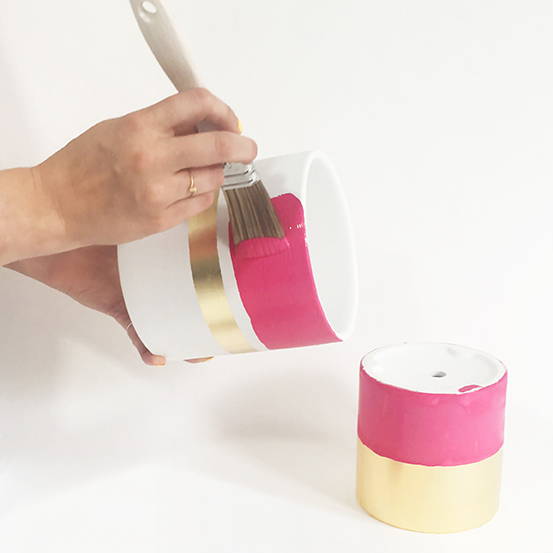 Carefully remove the painter's tape from your planters. Use a Jolie Artist Brush or Small Flat Brush to paint the planters with Jolie Paint (we used Hibiscus). Allow the paint to dry.
Apply a second coat of Jolie Paint if necessary. Allow the paint to dry.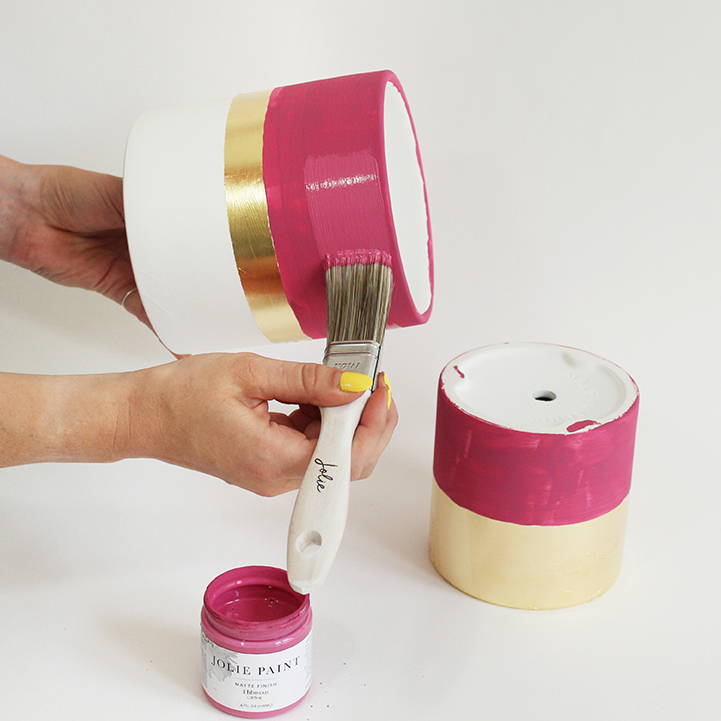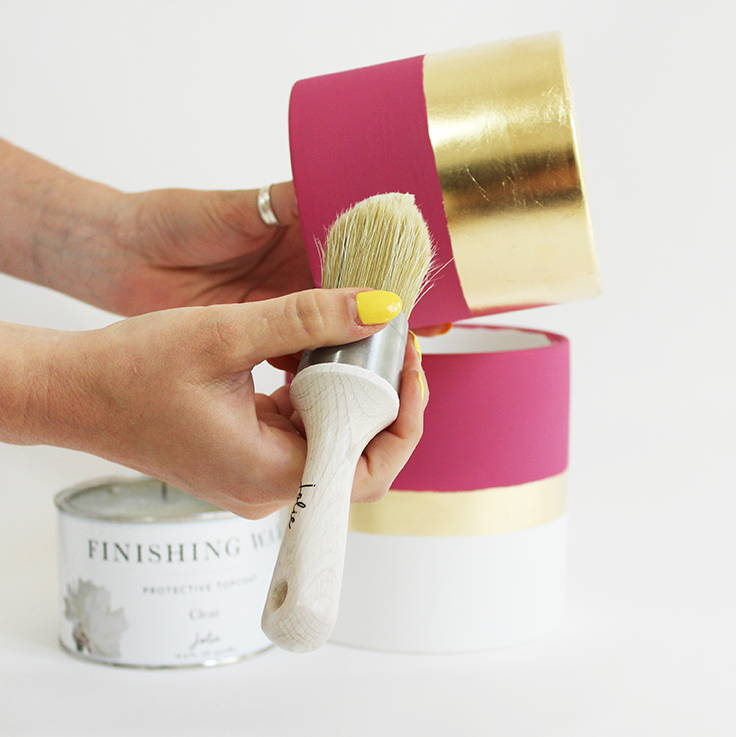 Use a soft, lint-free cloth to apply Jolie Finishing Wax in Clear over the painted and leaf surfaces. Only use a Wax Brush to apply Finishing Wax over the painted areas as it might chip the Metal Leaf.
Wipe back any excess Finishing Wax with a clean, lint-free cloth. Add your plants and enjoy!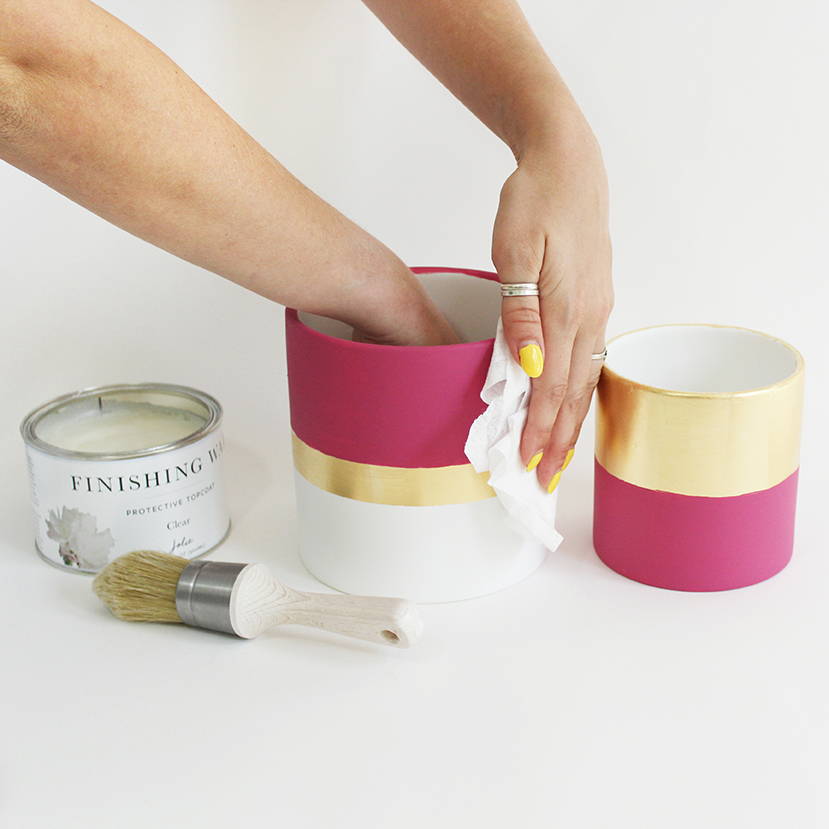 ---
Tutorial: DIY Planters with Jolie Paint and Metal Leaf
---
---