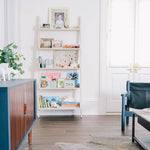 Go inside the kids' playroom designed by Jolie Home founder and CEO, Lisa Rickert, for her New Orleans home. Learn how Lisa used Jolie Paint...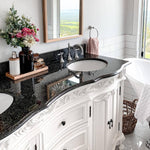 If you're looking to transform your bathroom on a budget, one of the easiest ways to make a big impact is to paint your vanity....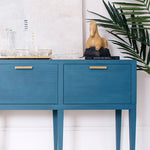 When choosing a color for this Regency style console, we knew we wanted to go with something that would make a bold statement. We settled...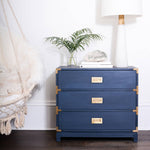 This campaign dresser was in need of a fresh coat of paint, and we knew Classic Navy would pair perfectly with the gold hardware. To...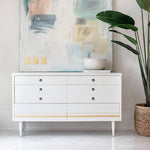 A mid-century modern style dresser gets an update with Jolie Paint in Palace White and metallic stripes created with Jolie Gold Size and Metal Leaf.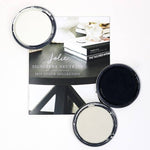 Our Signature Neutrals include five classic colors that are staples in any home. These five are likely your fashion favorites as well – colors that...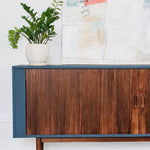 A mid-century modern style sideboard receives a quick an easy makeover using Jolie Paint in Classic Navy.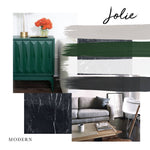 Modern style generally speaks for design trends that began in the 20th-century, including the well-known subset Mid-Century Modern. Simplicity, clean lines, and few accessories are...
Net Orders Checkout
| | | | |
| --- | --- | --- | --- |
| | | Subtotal | $0.00 USD |
| | | Shipping | |
| | | Total | |
---
Shipping Address