Painting garden pots and planters is a quick and easy way to add both color and texture to an entryway, outdoor area, or other spaces in the home. Whether you have existing pots laying around that could use a little TLC, or you're planning to do some gardening in the near future, Jolie products make it simple to transform inexpensive plastic containers, ceramic pots, concrete planters, and window boxes and so much more. Below we've rounded up some projects completed by the Jolie Community and outlined some helpful tips and best practices to guide you through a project of your own.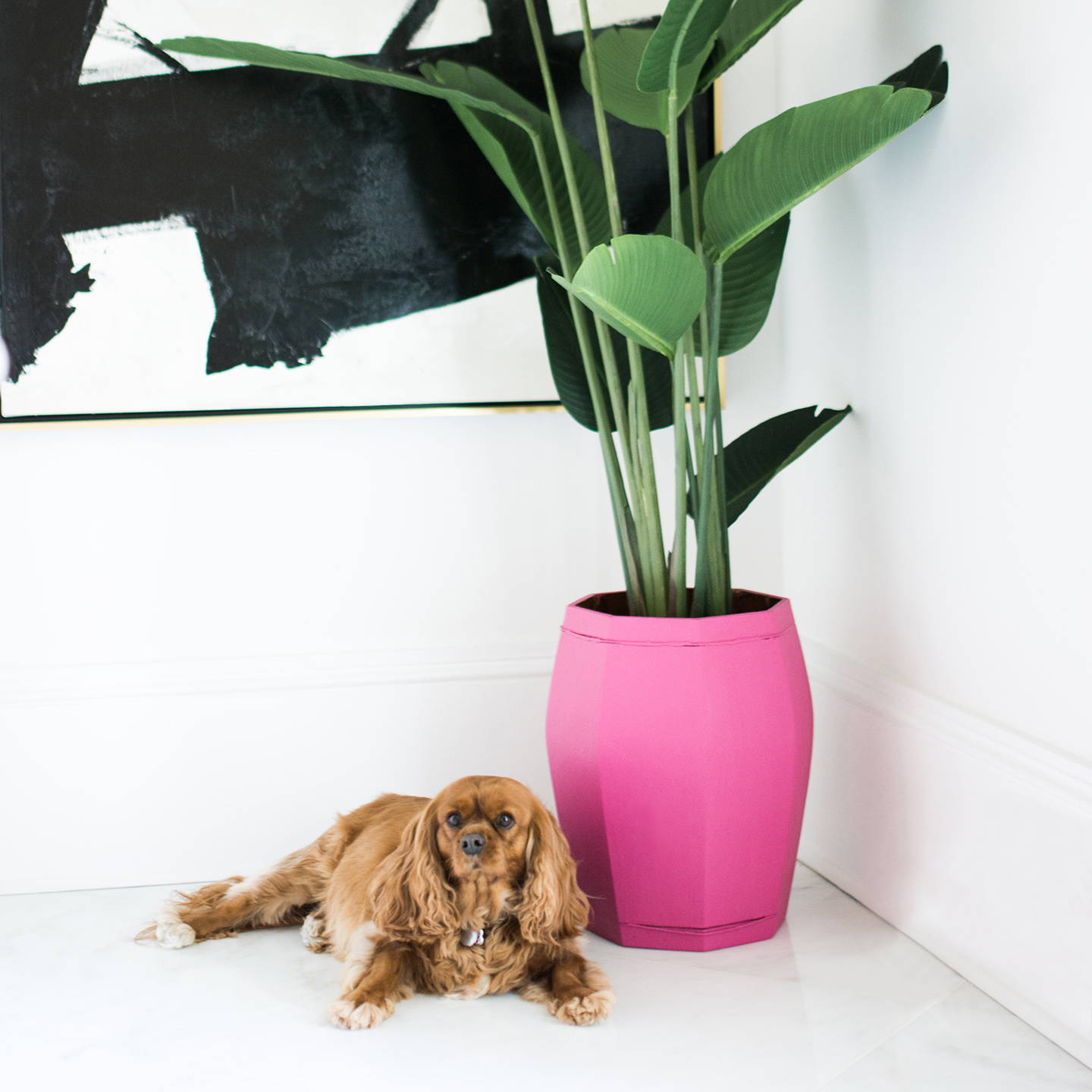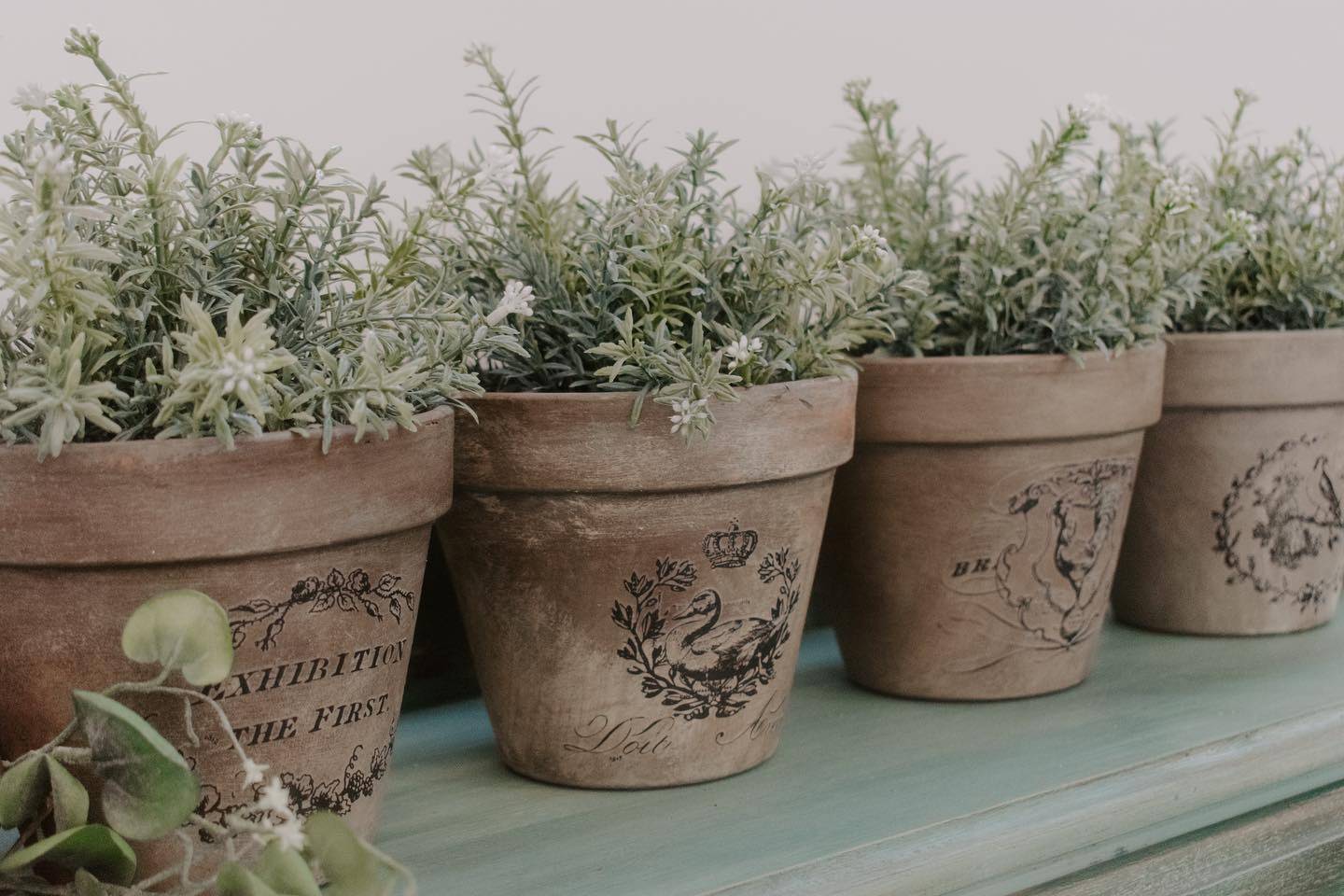 Selecting Materials
Jolie Paint can be used on most surfaces, including wood, stone, ceramic, plastic and more. However, certain materials, particularly when used outdoors and in gardening, will weather differently over time.
More porous materials, such as terracotta, are going to absorb water and other materials from your plants, which over time can lead to changes in your finish and result in a more weathered look. If painting a porous containers, we recommend going with darker, more neutrals colors that will weather gracefully over time. If used indoors, you can also line clay pots with a plastic liner to prevent moisture from seeping through the surface.
If you're looking to create a more clean, modern look, or want to avoid changes to your finish, you may also consider plastic pots. Not only are they inexpensive and lightweight, but they're also non-porous, so you don't have to worry about water marks and discoloration appearing in your finish.
Glazed ceramic containers, while non-porous, often have shinier finishes that can be difficult for paint to stick to. In most cases these can still be painted, but they will require a little bit of prep work. We recommend giving glazed surfaces a light sand with 150 grit sand paper or a black Jolie Sanding Sponge, which can help the paint adhere better. Apply a thin first coat of paint and allow it to dry for a day, then apply additional coats.
Surfaces should be cleaned to remove any dirt or grime before painting to ensure proper adhesion. If possible, we recommend keeping outdoor containers inside or under a covered area for around 5 days to give your finish time to begin curing before being exposed to the elements.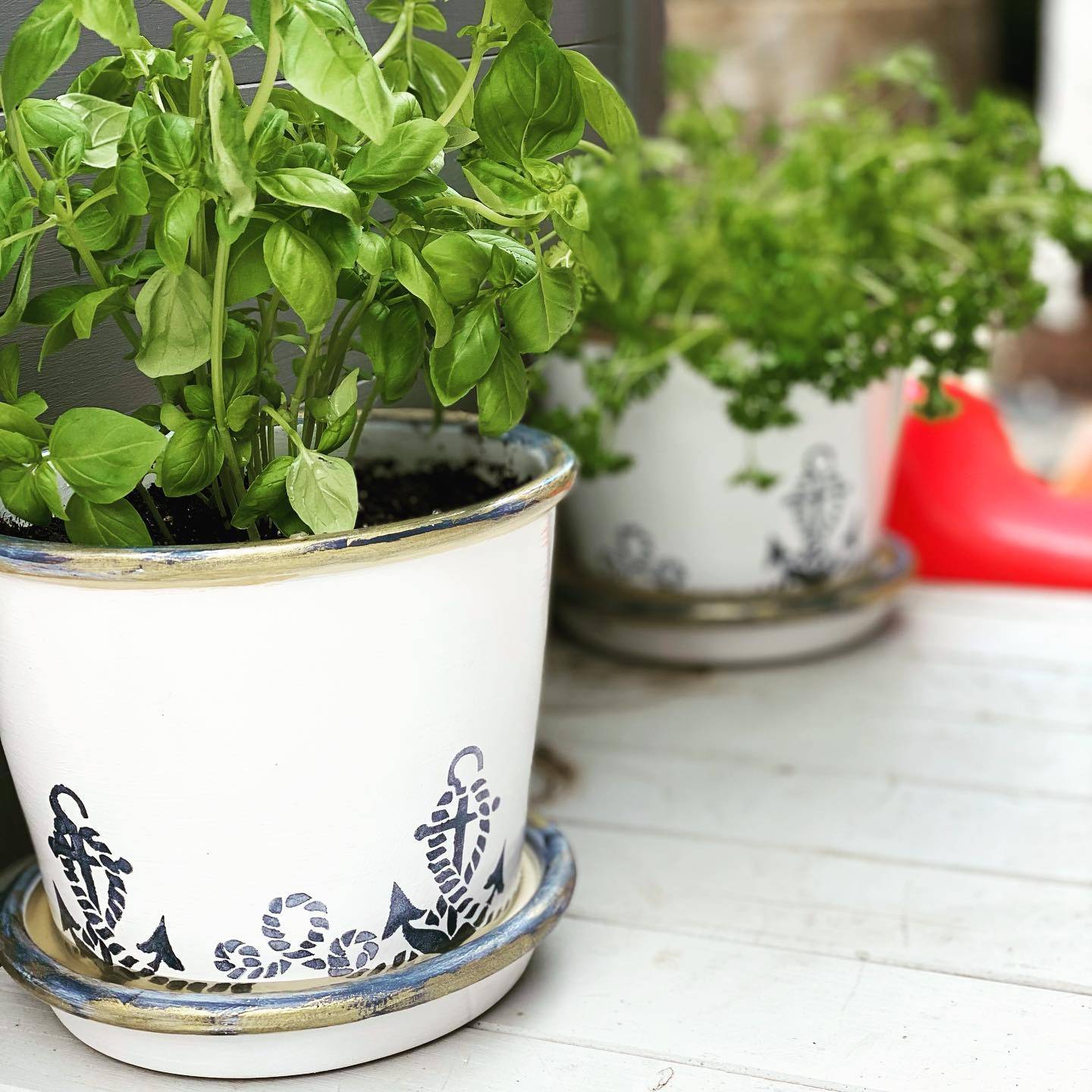 Finish Ideas
Pots and planters present a great opportunity to have a little bit of fun with color or experiment with different finishes. Some of our favorite techniques include:
・ Pull in an accent color from around your home or yard, and paint your pots to match. Consider using the color of your shutters, your front door, or even a predominate color in your garden.
・Layer multiple colors together using a dry-brushed or stippled technique to create a stone effect. Start with a mid-tone neutral and add white, making 1-2 additional colors to mix and layer. For a concrete look, use French Grey or Graphite mixed with Antique White. For travertine, use Uptown Ecru and Gesso White. This is a great way to make inexpensive concrete planters look more high-end.
・ Use a stencil to give dimension to simple, flat surfaced pots. Painters tape also works well for creating geometric designs.
・Add metallic accents using Jolie Metal Leaf and Gold Size or Gilding Wax. Metallics are not recommended for outdoor use, so this technique should be used for indoor pots only.
Note: For most outdoor projects we recommend leaving Jolie Paint unsealed to allow your finish to weather naturally. Jolie Finishing Wax should be used on interior projects only, as it will melt in high temperatures. Jolie Varnish can be used in covered outdoor areas, but is not recommended for porous surfaces that will be regularly exposed to water.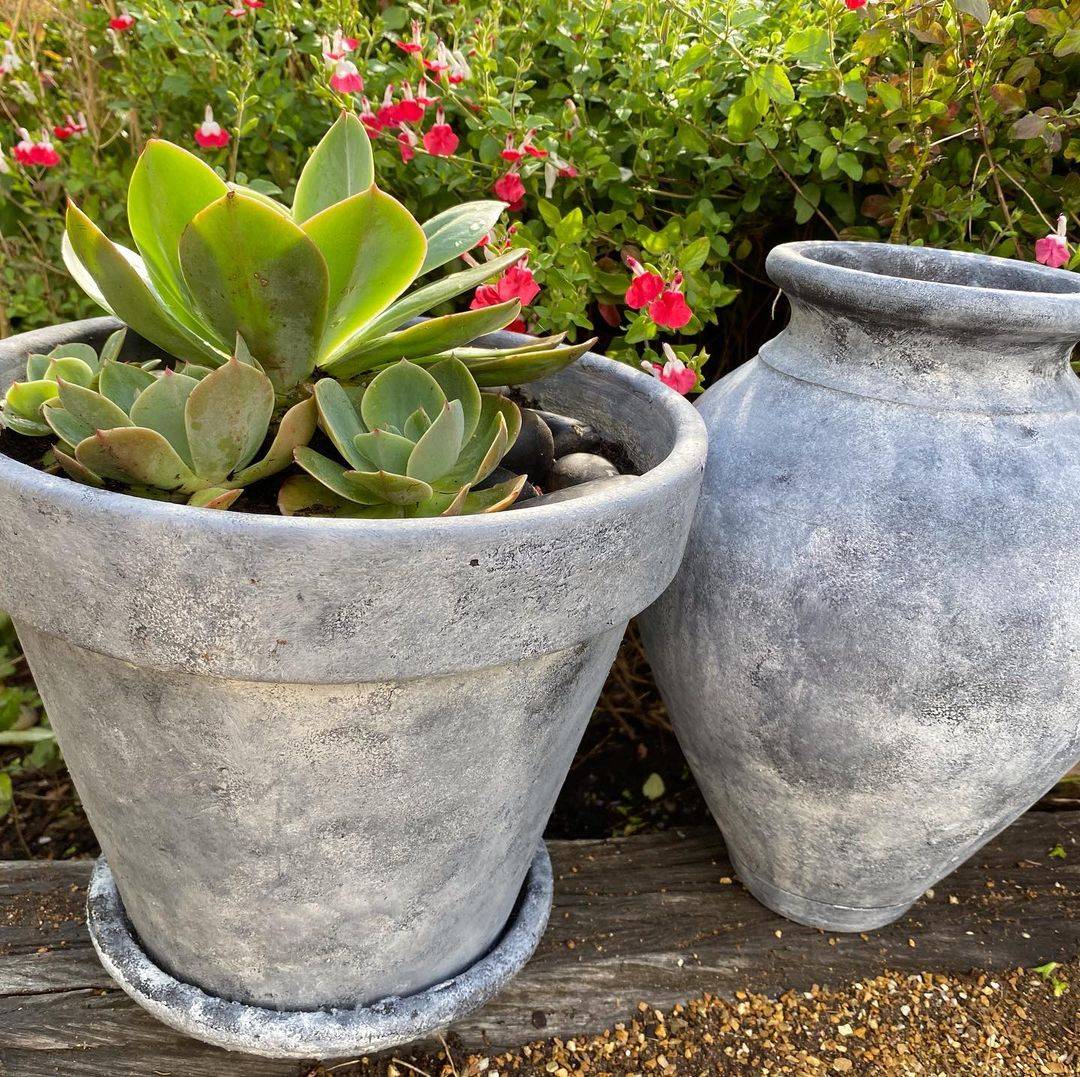 Planning on transforming pots or planters of your own? Share photos of your progress with us by tagging #JolieByMe on Instagram or Facebook for a chance to be featured on our site and social channels.
---