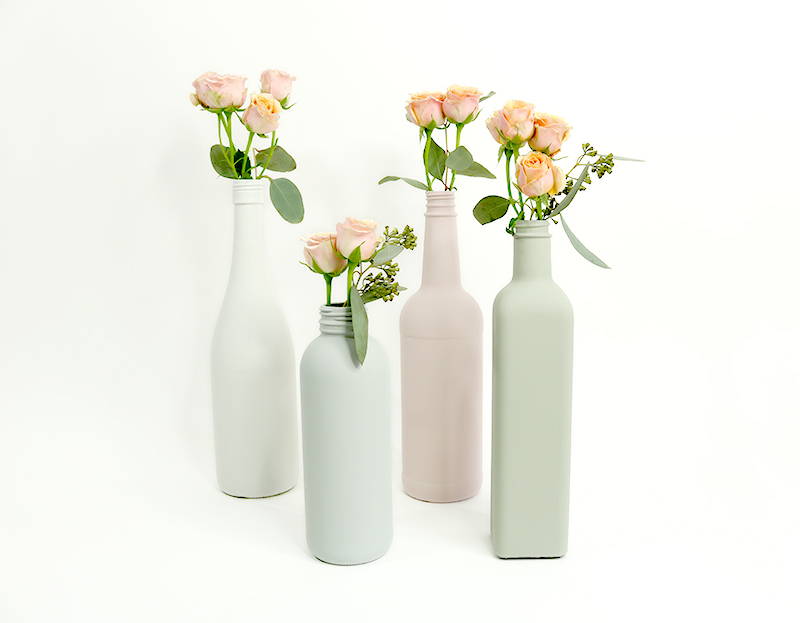 Recycle your glass bottles by painting them! Create beautiful vases, event centerpieces, or accent decor on a budget with Jolie Paint.
Read the step-by-step instructions below or check out our instructional video.
---
---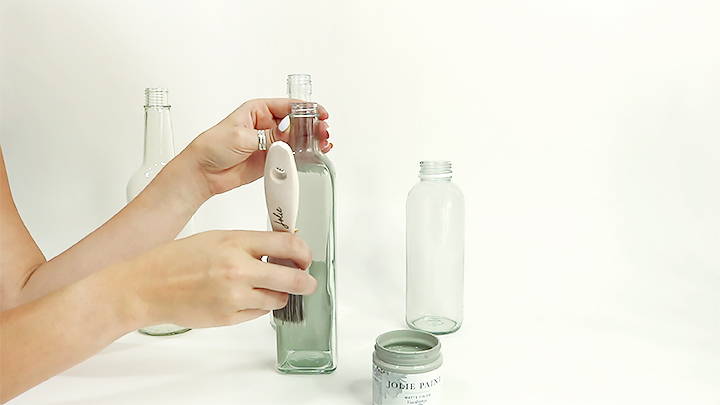 Paint the first coat of Jolie Paint and let it dry overnight (dry time needs to be longer than normal here because of glass surface).
Paint a second coat if needed and allow it to dry overnight.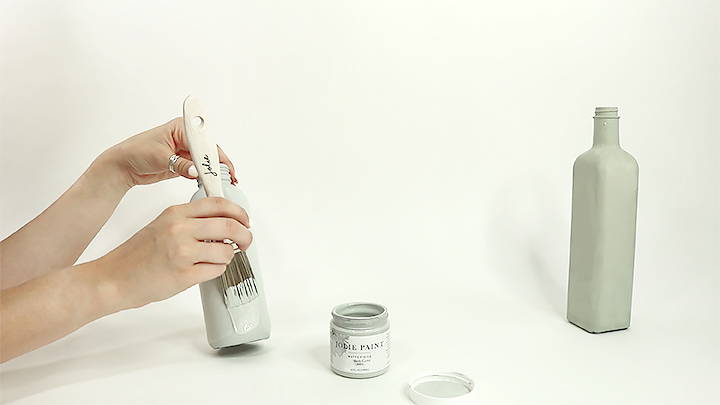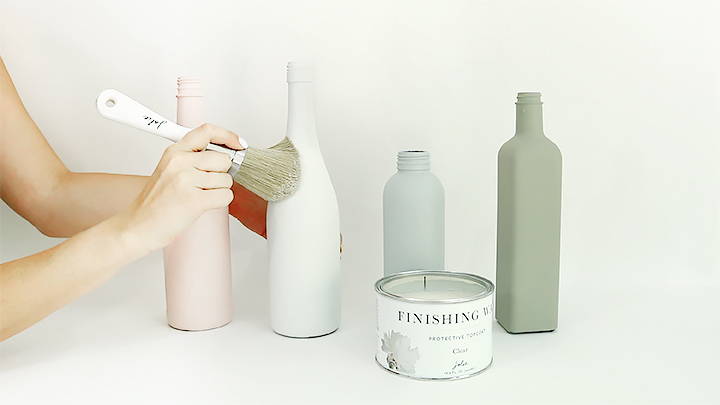 Use a Jolie Wax Brush to gently apply Clear Finishing Wax to the surface.
Wipe away excess Finishing Wax with a soft, dry cloth.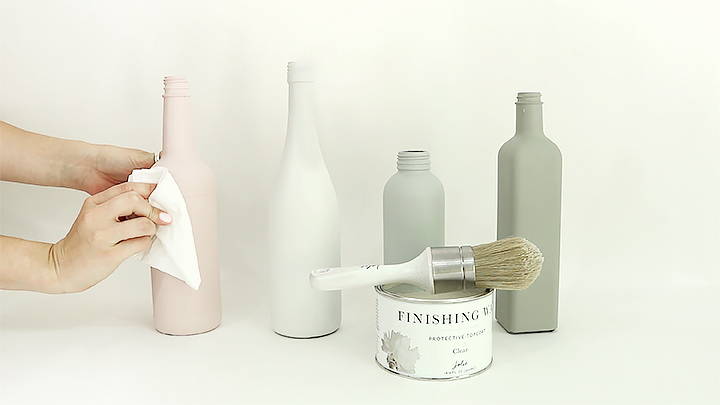 ---
Tutorial: Painted Glass Bottles with Jolie Paint
---
---