Shop Jolie at Amazon.com
For your convenience, you can purchase Jolie Paint, topcoats, brushes, embellishment products, and more at Amazon.com.
---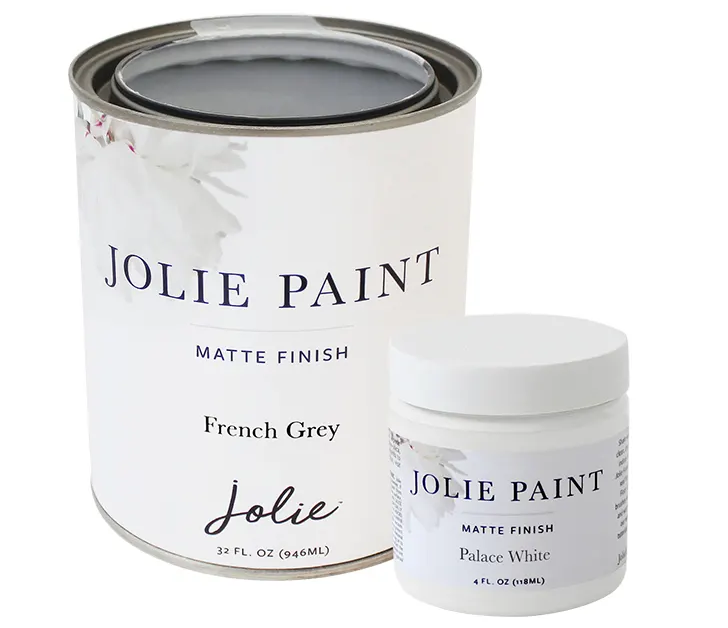 Jolie Paint
Jolie Paint is a water-based, non-toxic, low VOC, matte finish paint for furniture, cabinets, floors, walls, and home accessories.
Choose from any of the 42 beautiful pre-tinted colors or mix colors together to create a custom hue.
---
Topcoats
Jolie Finishing Wax is a non-hazardous, low odor topcoat for furniture, cabinets, and home accessories. It is available in 4 colors.
Use Jolie Floor Varnish to seal and protect your floors.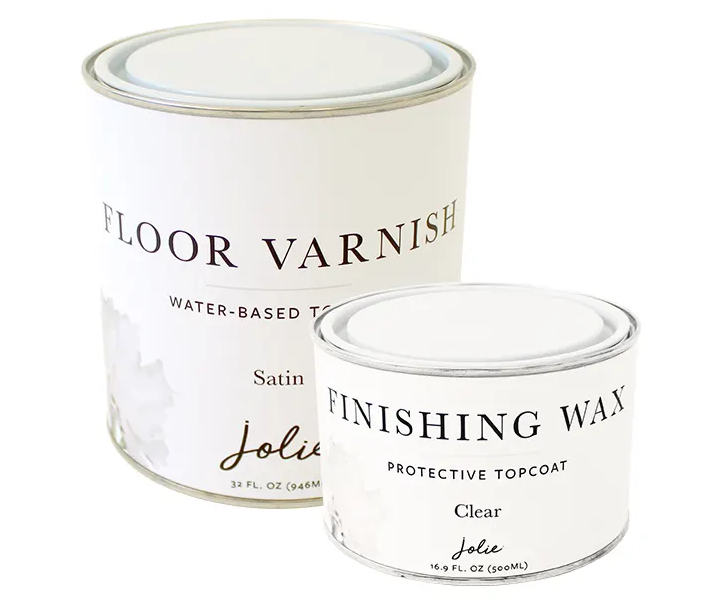 ---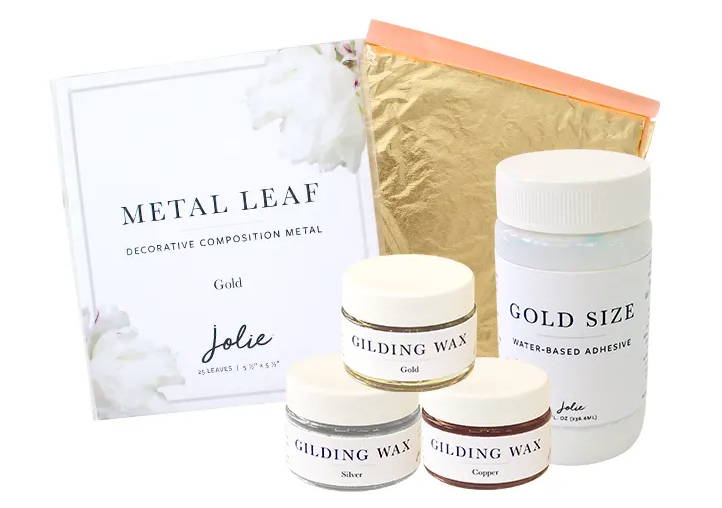 Embellishment Products
Jolie offers two ways to add metallic accents to your projects: Jolie Gilding Wax or Jolie Metal Leaf and Gold Size.
---
Brushes & Tools
Jolie brushes and tools are expertly designed to be comfortable, durable, and easy to use. Create a variety of finishes on almost any surface.
---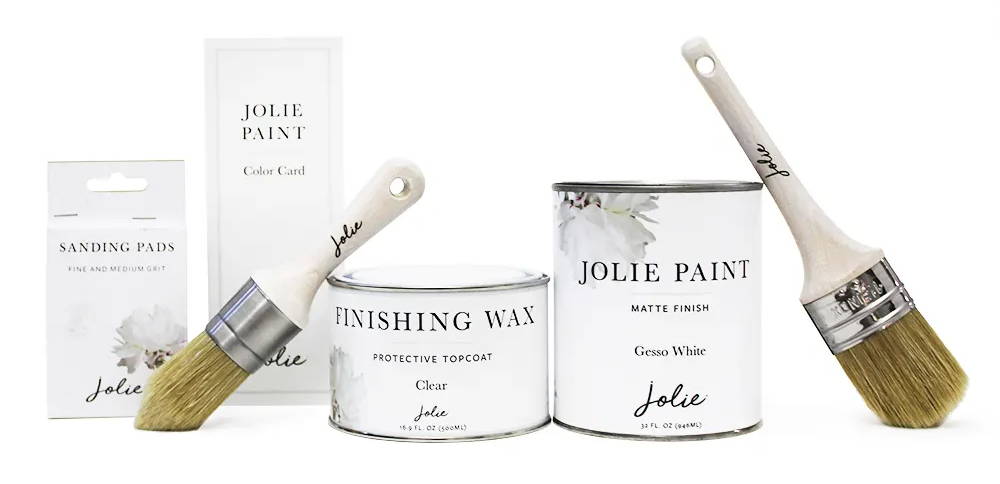 Jolie Product Kits
Whether your next project is small, large, or somewhere in between, Jolie Product Kits are bundled to give you everything you need to achieve beautiful results.
Product Kits make the perfect gift for yourself or a loved one.